Well this is real life and the laundry is as done as it's going to get for the moment. I am very proud of it but it definitely is not "magazine-worthy". LOL It never will be but it has come a very long way. We have a few more things we want to do but they will take a little more time, money and shopping.
I am a strange breed of woman....the breed that actually likes doing laundry. I know some people just cringe at doing laundry but I actually don't mind it at all. I don't even mind the folding and putting away part. But if you ask me to dust my whole house...that's when I cringe. I hate dusting.
Any who, my hubby and I agreed it was time to make the most out of our little basement laundry situation. It was dark and dank and just not a fun place to be. We set out to make a more function space with what we had to work with and to make it it's own space. So here are list of things we did (well Michael did most of it).
Bought our new Samsung washer & dryer for a steal on Black Friday weekend. They came from Lowe's. We had to wait 2 months for them to come in. :(
Bought the material and Michael built washer & dryer stands from some plans found here.
I painted the stands in Misty Aqua from Glidden (Wal-Mart)
Painted two concrete walls in our basement white. We did not paint around all our plumbing. We are going to put up a curtain to cover that.
Brought in an old bathroom vanity that was in my craft room. It was give to us by my in-laws. It's my new folding table.
Made some curtains out of fabric I had on hand.
Made some wall art using stuff I had or bought at flea markets. I spray painted all of the frames and used scrapbook paper and stuff to decorate them.
Laid down a carpet/rug that was left from when we redid our living room carpet.
Here is the before again.
Here is the final product....so far.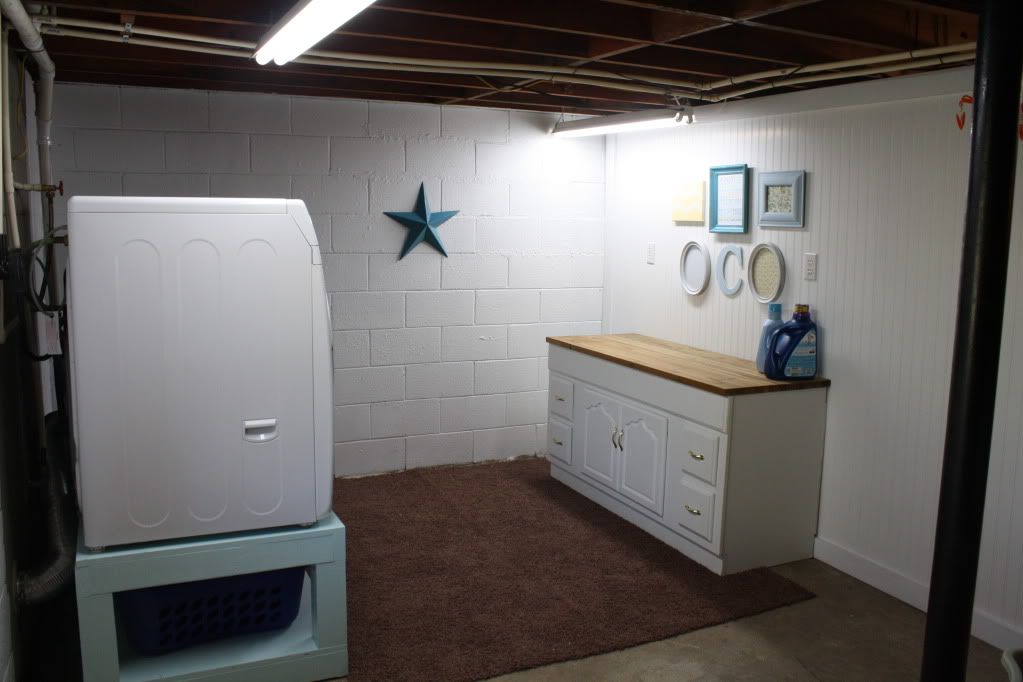 The pole on the right is hopefully going to be removed soon too.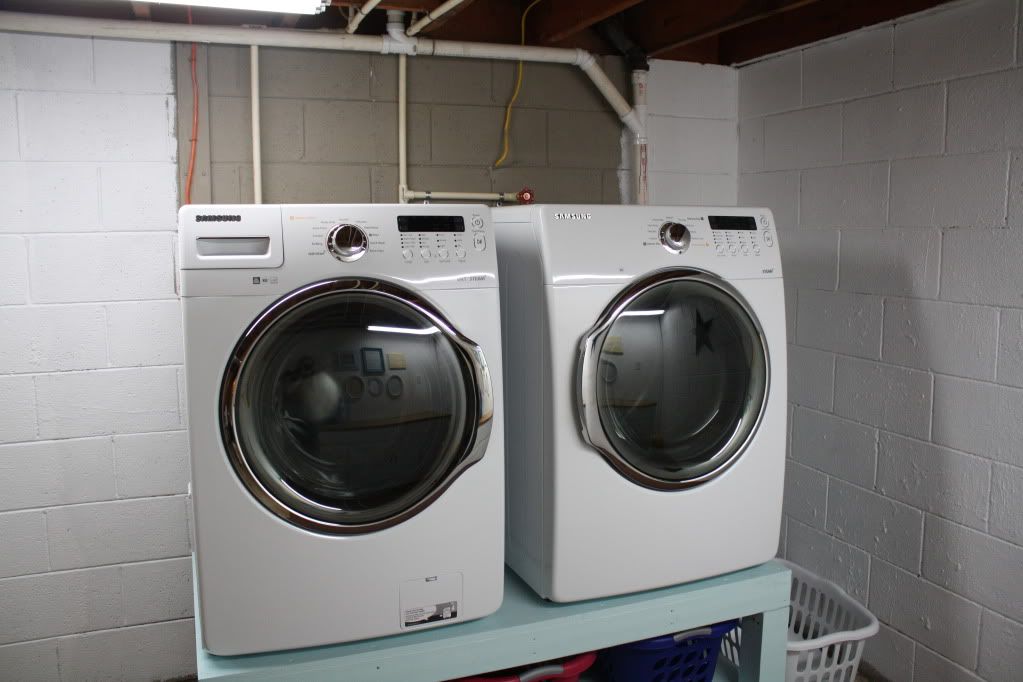 We are planning to put up a curtain above where all the plumbing is. That is the old wall color.




There is one window in this area but the window is actually under our porch. So not a ton of light comes in. I dressed it up a little bit though.


Another shot of the whole area. We are also planning to put up a metal bar from the ceiling on the left side of the star. For hanging up clothes out of the dryer. Sorry about the bad lighting in the pics.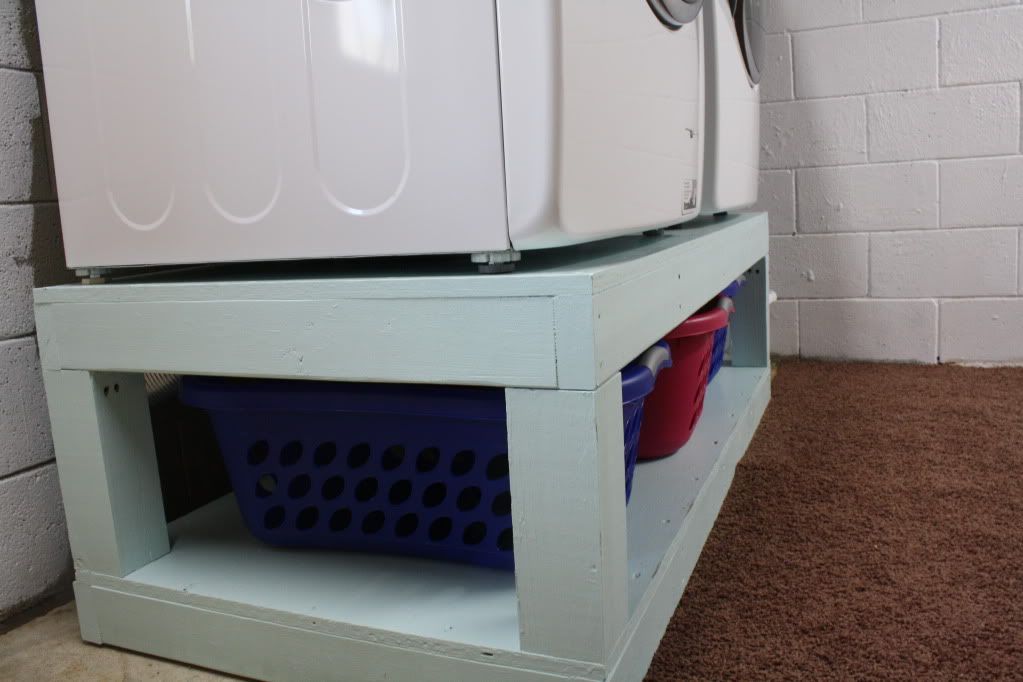 I love these stands and I'm so proud of my hubby for making them! He did such a good job!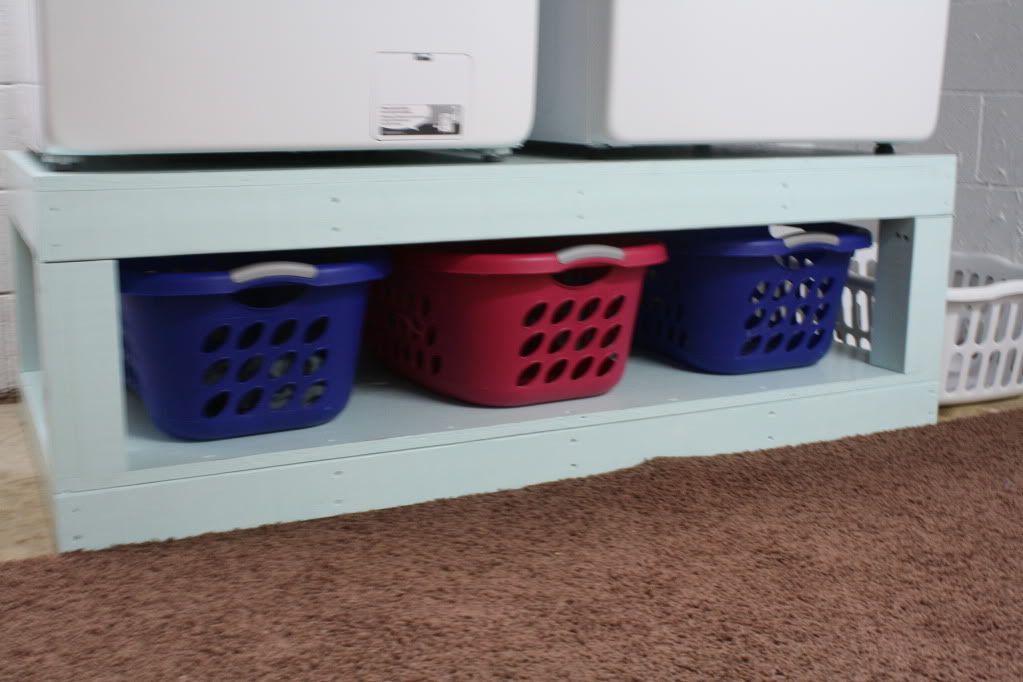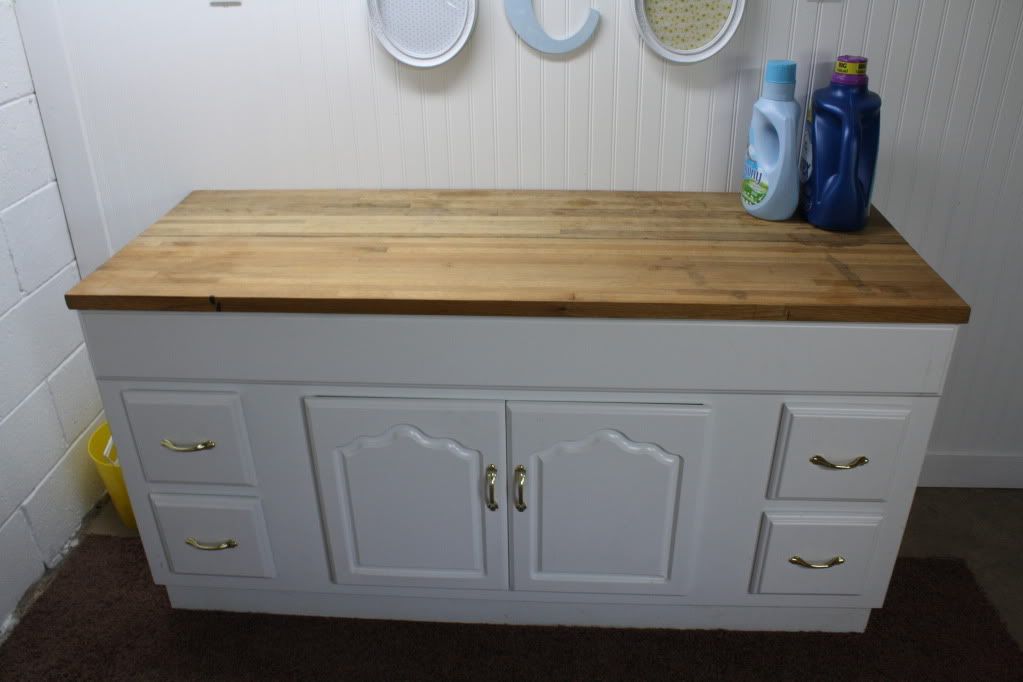 My new folding area. It's already seen lots of action!


I found this free printable on pinterest and I kind of based all the colors off of it.


The two round frames are just scrapbook paper and I can write on the glass with dry erase markers to make myself lists of things we need to pick up at the store.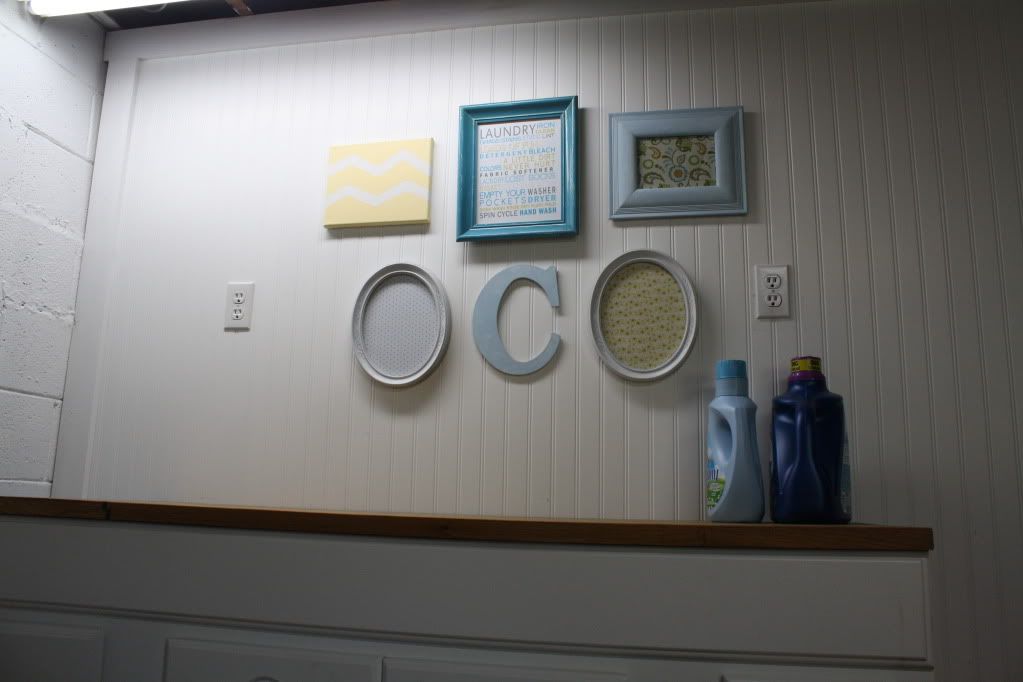 I am so thrilled with the results so far! It is now a happy place to go to when I do laundry. I also am totally in love with my new washer and dryer. I can do all my laundry in one day if I want to now. Also a special thanks to my Dad for coming over and helping Michael get the washer & dryer moved and installed. And he helped run the electrical to the outlets in our new wall. It's nice when you Dad is an electrician.
Linking up here