We had the most beautiful wedding shower held at our church yesterday afternoon! Not only was the couple beautiful, but the decorations were too. I had no part in decorating for this shower, but some very talented ladies in our church did. They did such a good job and I just had to show off their talents.
I took all these shots before the shower began so I would not get anyone in the shots. It's all about the decor and did not want to post pictures of people if they did not want them up for all to see. This theme is also what she is using for her wedding too. I can't wait to see it too!
ENJOY!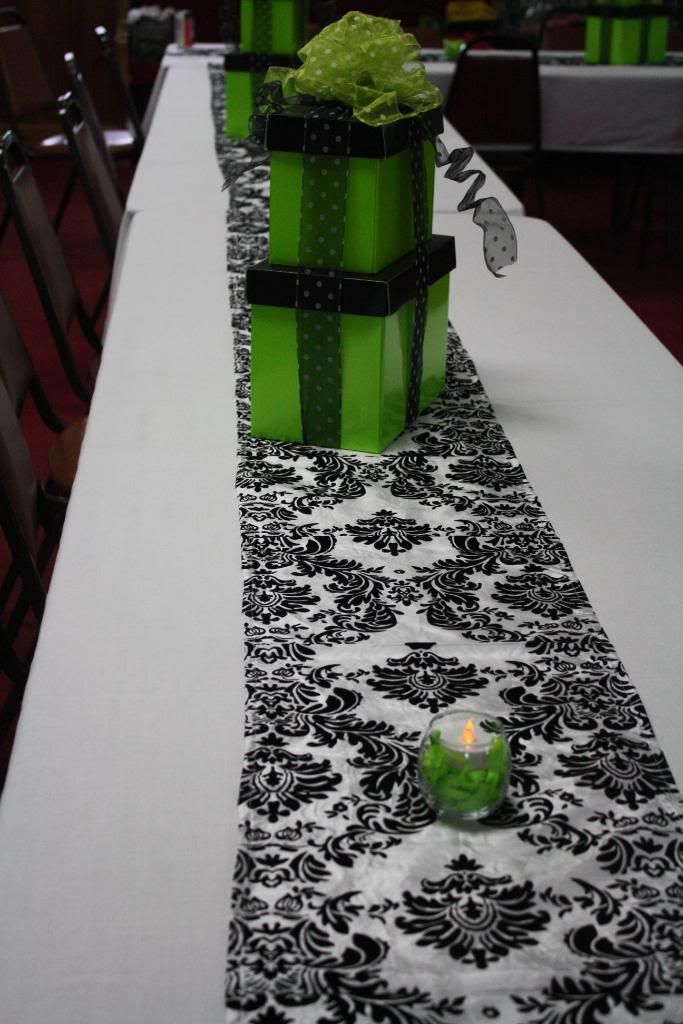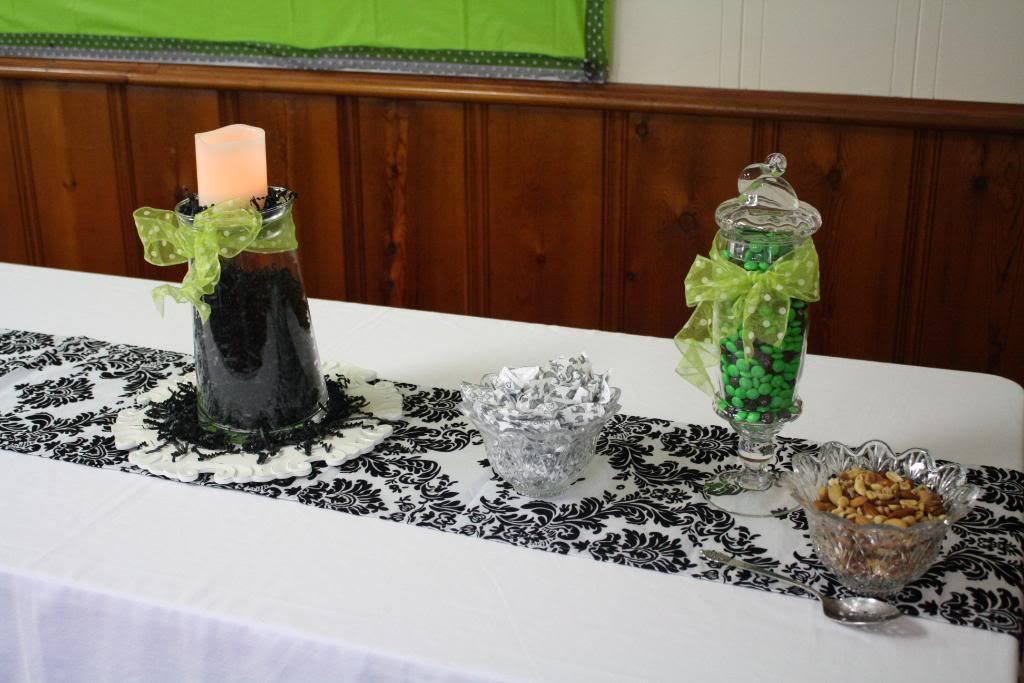 A very talented lady in our church had these letters cut out of wood (J for Josh and L for Laura) and mod-podged some pictures of them onto them. I just love this idea!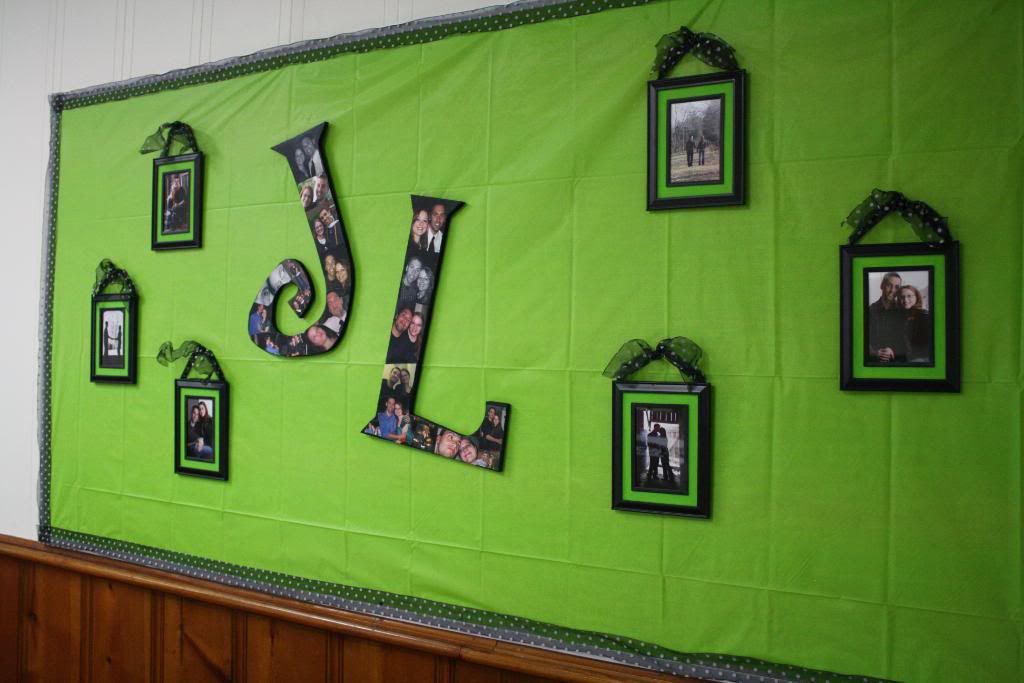 They will be reusing the damask runners for their wedding reception.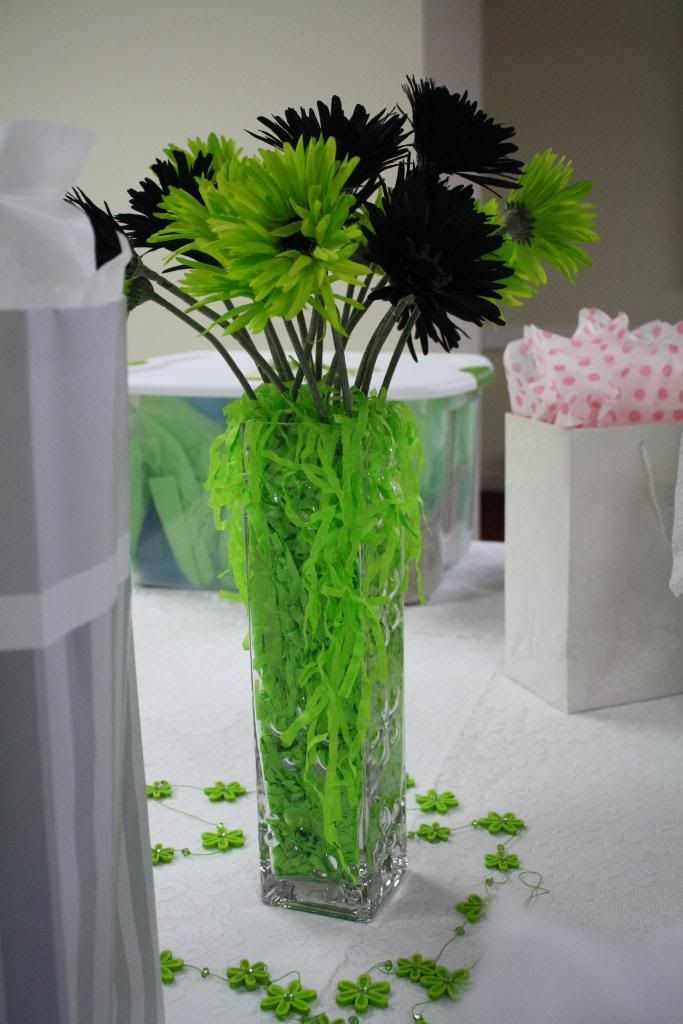 Gift table centerpiece


A really cute packaged gift.




Another neat way to do a gift. One of the bride's Grandmother's cookbooks was wrapped up in that towel. It had her writing in it too. Such a sweet treasure!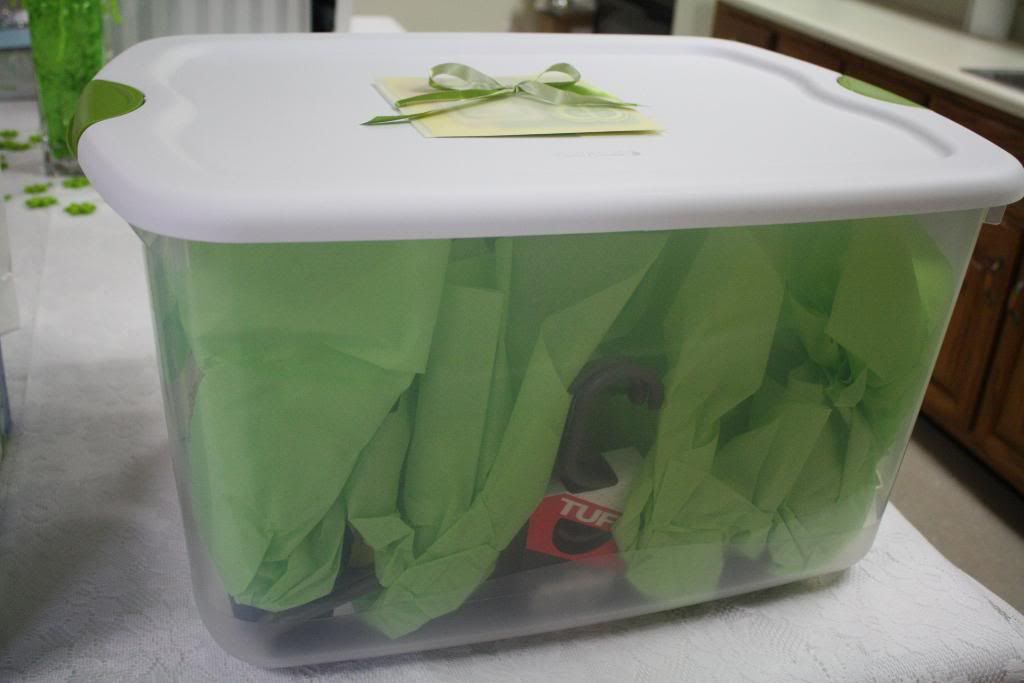 This was the gift my Mom and I went in on. We just got a storage bin and filled it with all the cleaning and laundry supplies you need as you start your home. The bride loved it! It saves them a lot of money on buying these things as they start out.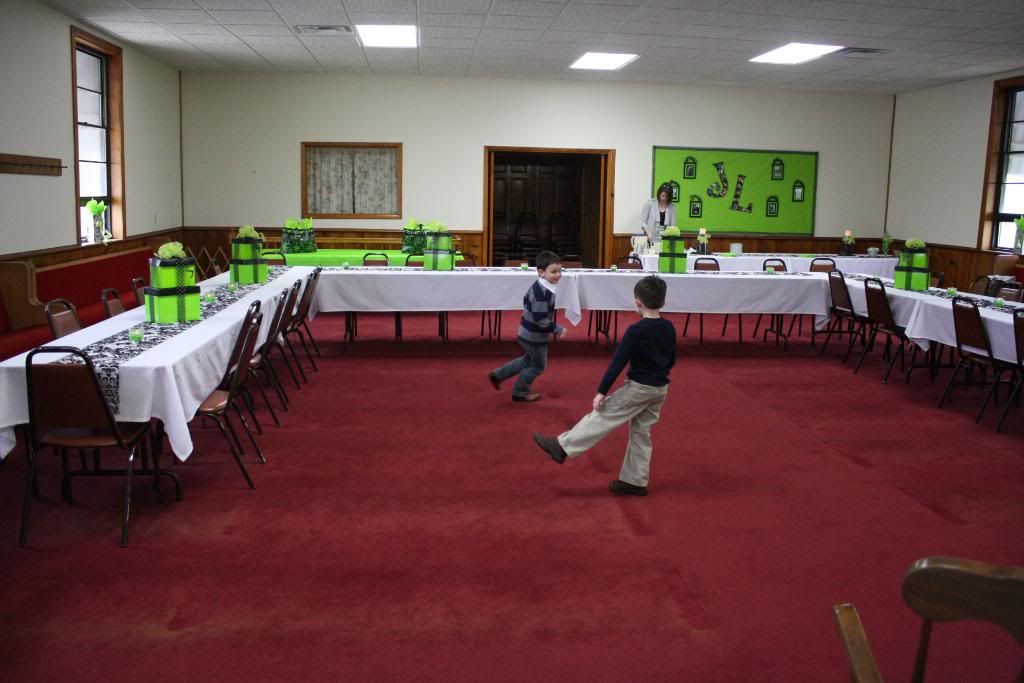 This is the whole set up. I couldn not catch a pic of it without littles running around.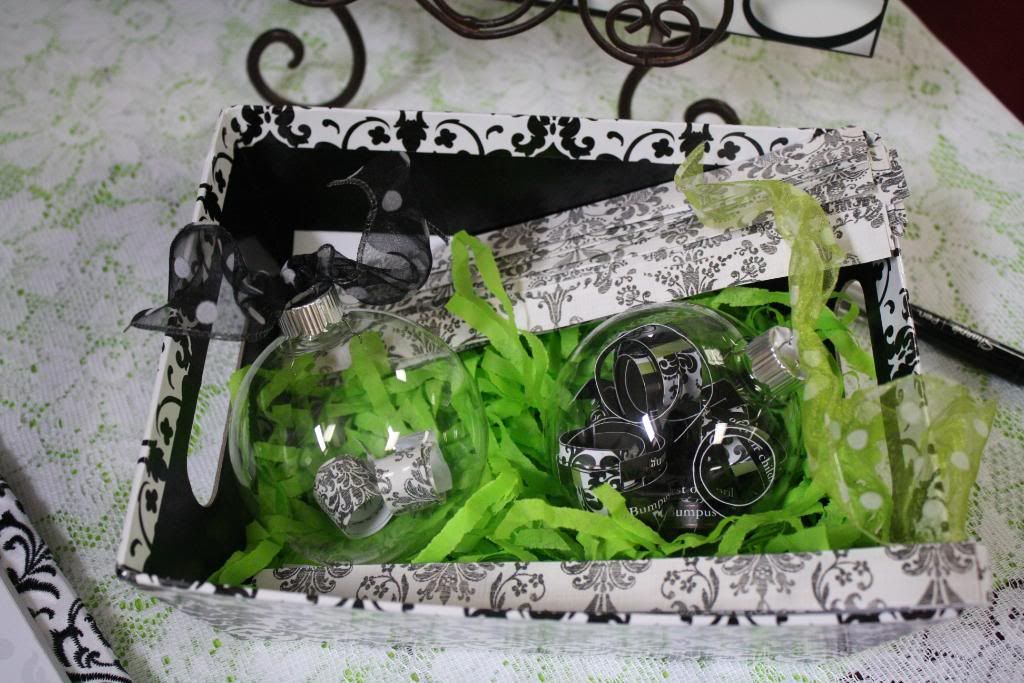 Another neat idea at the sign-in table. These were strips of paper for us to write one piece of marriage advice. They will roll them all up and put in the glass ornaments for their first Christmas. They also read all of the advice out loud at the end of the shower. So fun! My favorit was "keep God in the center of your marriage and everything else will fall into place." So true!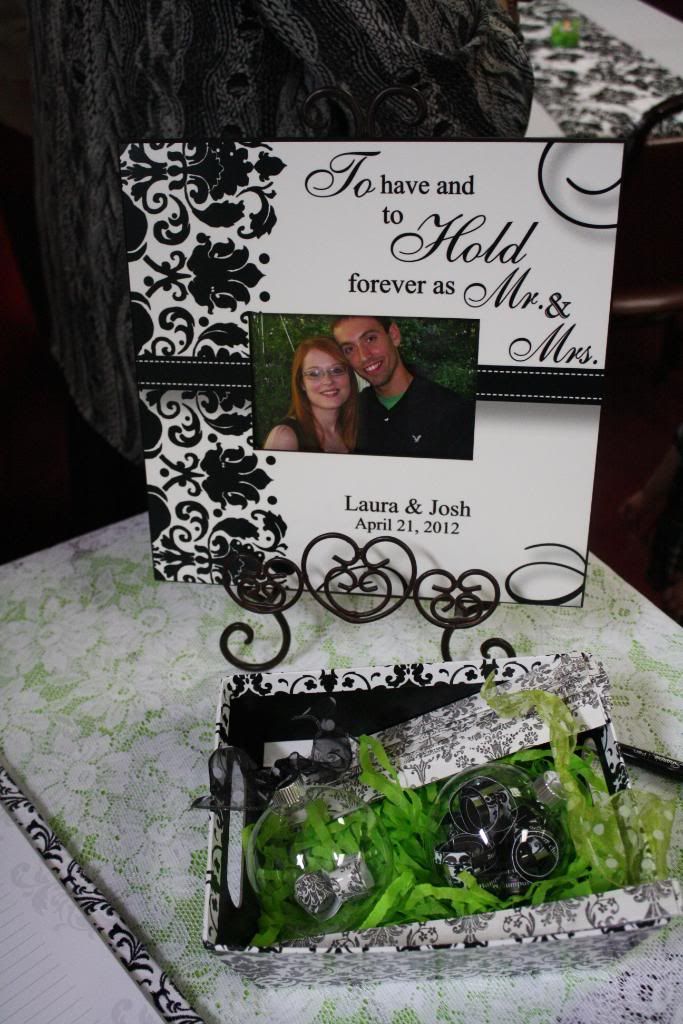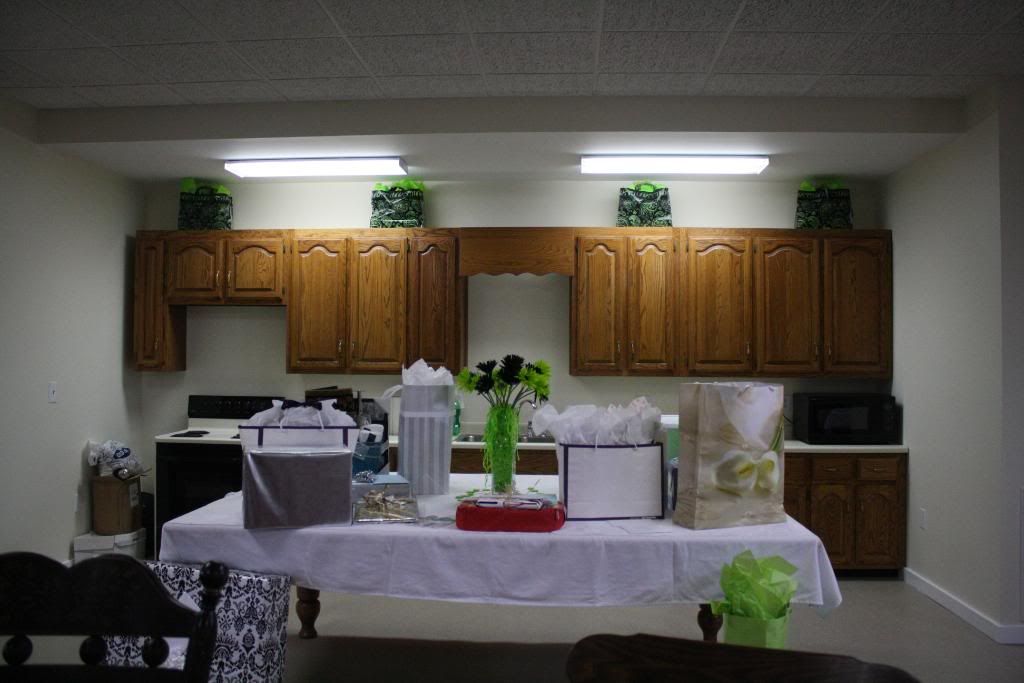 Another great idea was the thumb print tree for all the guests to add their mark. I think they will be using this at the wedding reception too.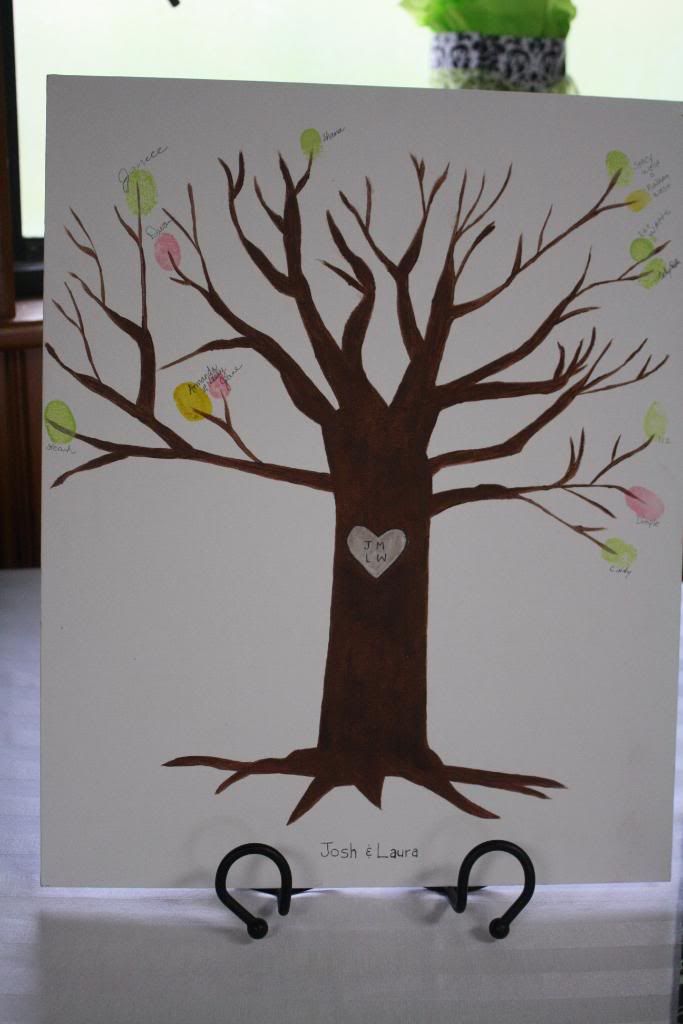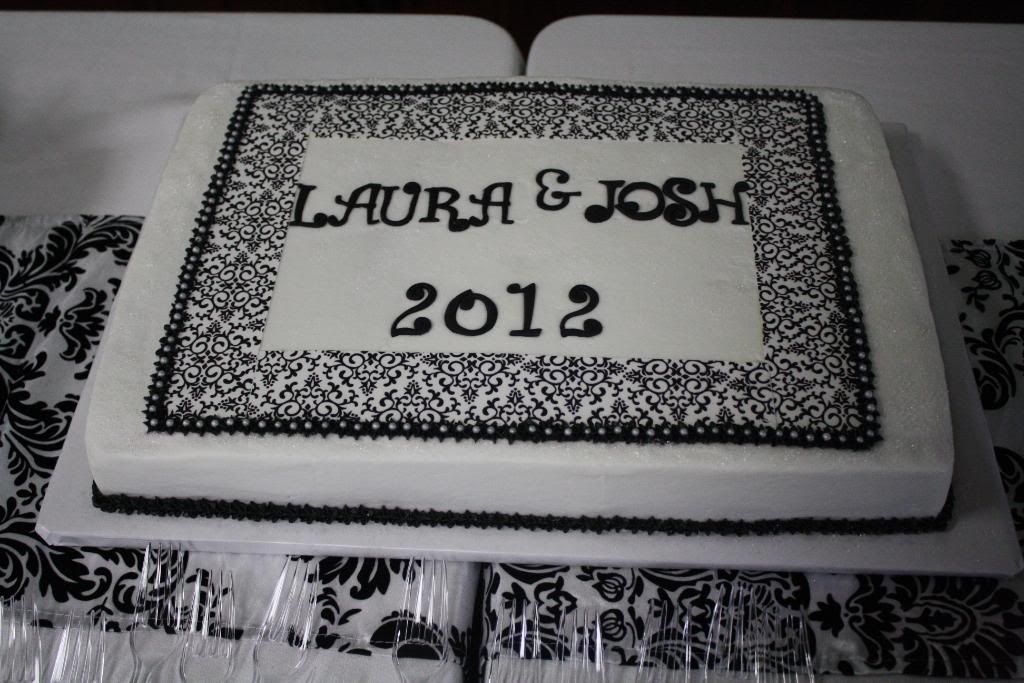 We have a very talented cake decorator that attends our Church and has made lots of yummy cakes for all our recent showers. She did such a great job.



Josh and Laura are a precious couple and they got lots of nice things to start their life together. I hope you enjoyed the pics!
I liked up to Home Stories A to Z's Tutorials and Tips link party