Whew! What a busy and fun weekend we just had. Friday night was my Christmas party for work and it was held in a high-rise in downtown Nashville. Honestly I had been dreading it because I knew traffic would be awful. The downtown Christmas parade and a 5K were also taking place and several roads were to be closed. Thankfully we made it on time and had a great time. We even got to watch the fireworks display from where we were and had the best seats! Jonah spent the night with my parents and they took him to our Church's annual Christmas breakfast the next morning. I hated that we missed that but Michael and I got some of our last-minute Christmas shopping done for each other on Saturday morning. Then we caught the mid-day screening of Breaking Dawn Part 2. We just recently finished watching all the movies so we were anxious to wrap it up. And no I did not read the books. I don't intend to either. I just like the movies....very entertaining and totally no reality to them.
Yesterday (Sunday) we went to church and then I came home and baked 40 cookies and made a 7-layer salad for our annual Christmas cookie/ornament & tea towel exchange at Church. We had a wonderful time and had lots of good food to eat. There were 35 gifts in all! We play dirty Santa at this one and it's always a fun time. I also got a lot of good cookies. Too bad I didn't get to taste many of them. I came out from putting Jonah to bed to find Michael chowing down on them and he had already demolished half the plate! He felt bad after. He thought I told him where they were so he could "take care of them." LOL Oh well it's probably best I didn't have them around anyways. :)
I cannot believe how close we are to Christmas! Time is just flying by. I am excited about the kids Christmas cookie-decorating party I am working on for this Friday and then the countdown will be on! We are doing most of our visiting Christmas events on Saturday the 22nd due to everyone's work schedules. So Christmas Day is looking nice and relaxing for us. :)
I have been meaning to post some pictures of our tree all decorated.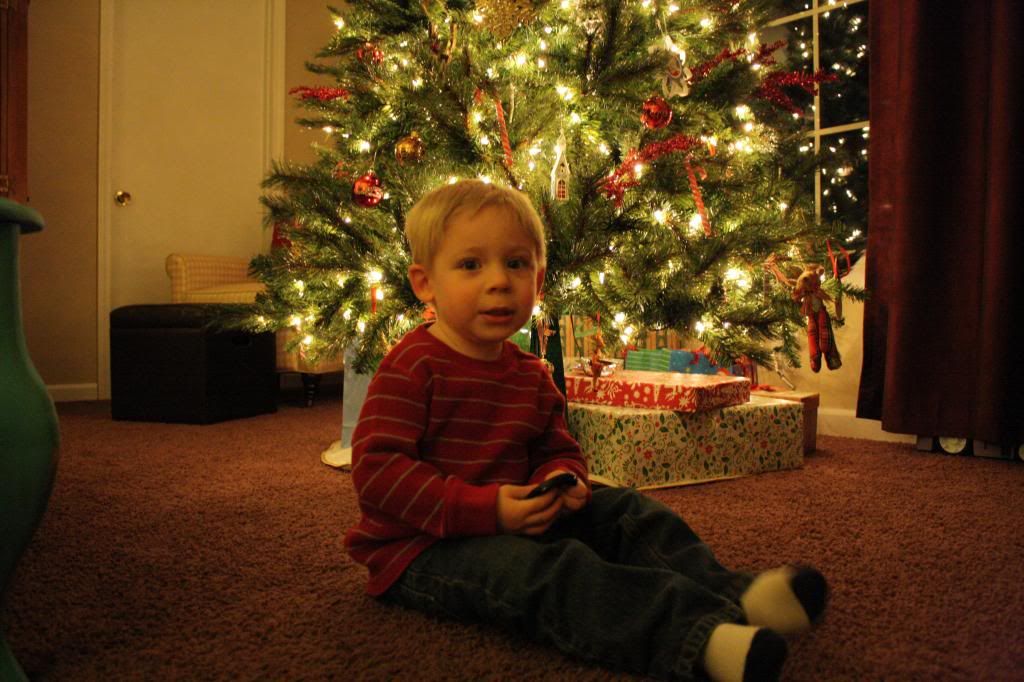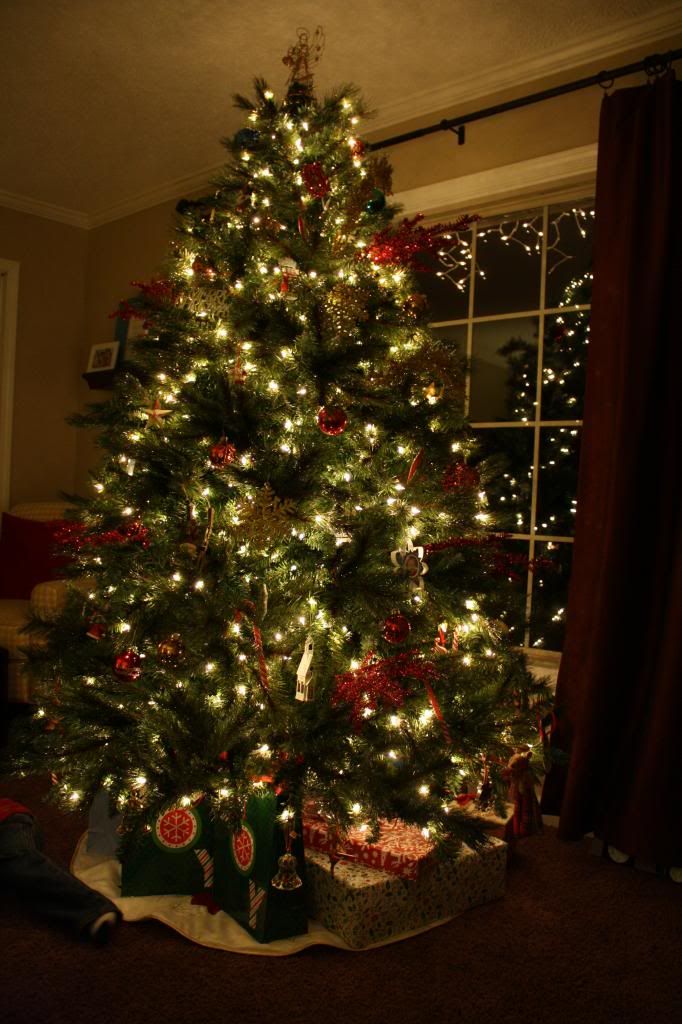 This ornament was give to us by my parents for our first Christmas as a new family. (2010)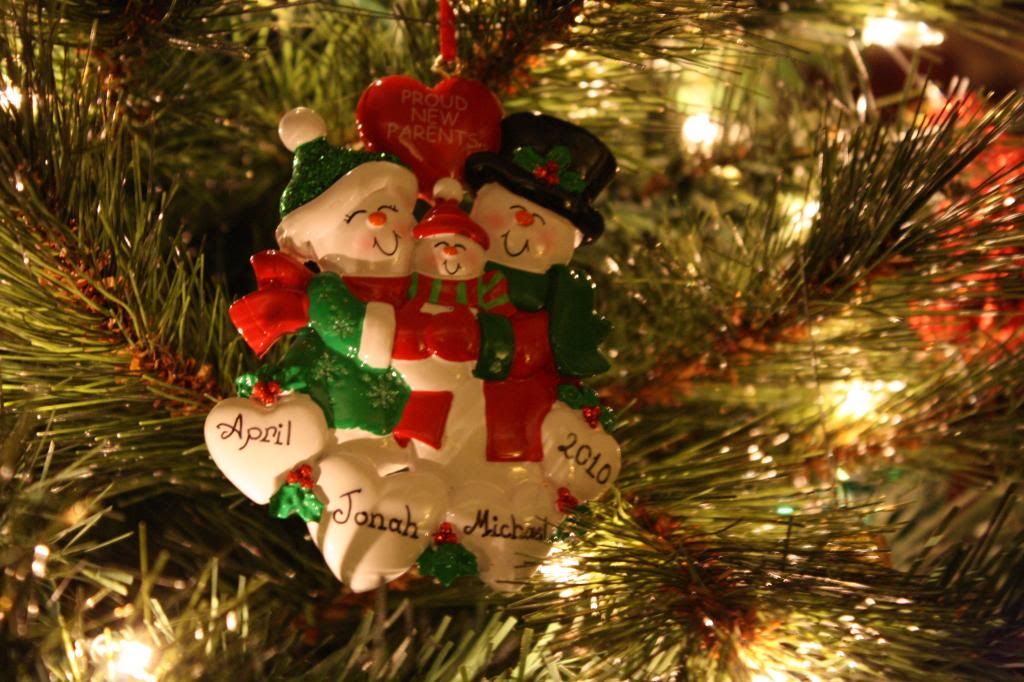 First Christmas in our new house. (2008)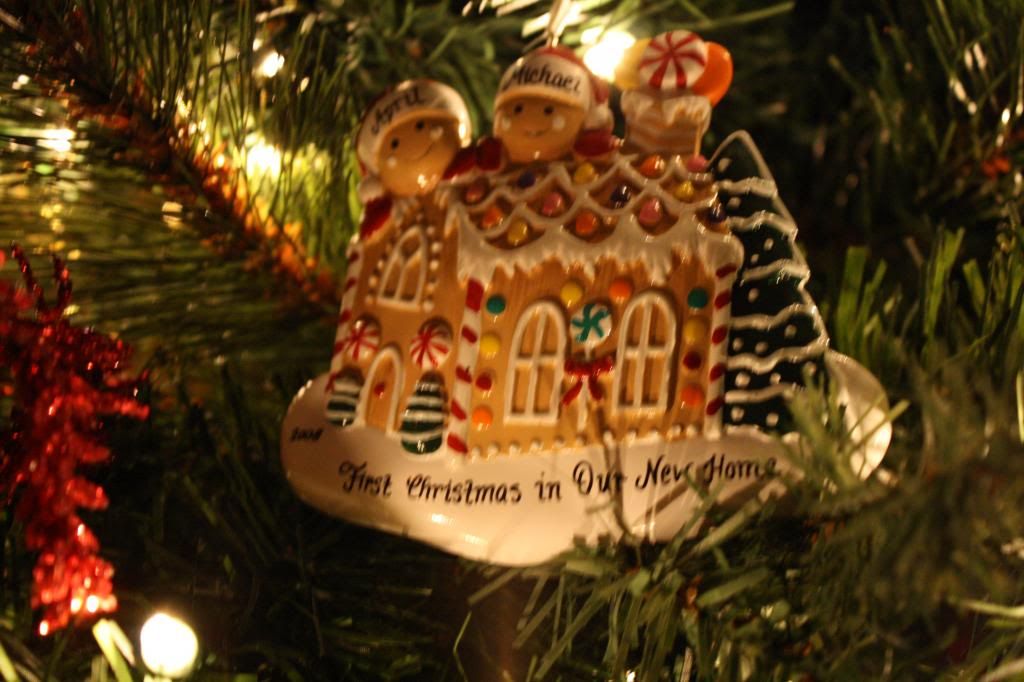 First Christmas married. (2004)
Jonah's 1st Christmas (2010).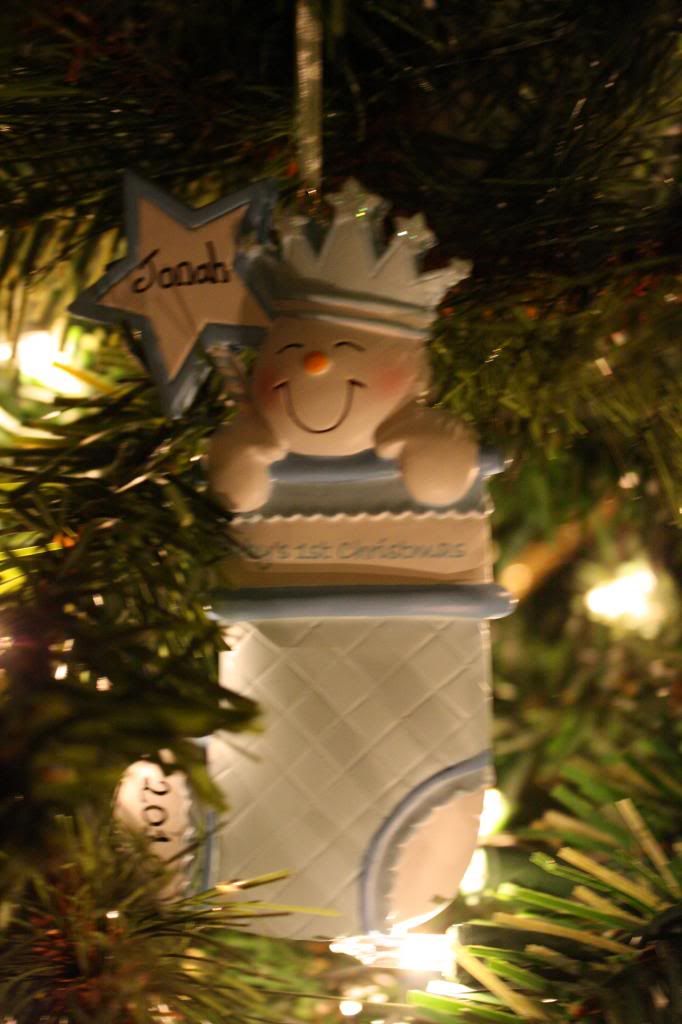 Ornament I won (dirty Santa style) at our annual Fall shopping trip in the mountains. It had everyone's name on it. (2009)
A little church ornament Mom gave me one year that I just love.
Our tree again. I love our tree even though it takes up most of the room. :)