Last Friday we got together with some of our church friends and decorated Christmas cookies. I headed this up this year and it turned out really good. It was our first year to do this so we didn't have all of the kids but we had a great group.
We decorated the cookies and then packaged them up to be handed out to the widows and shut-ins in our congregation. Everyone enjoyed the cookies.
We also did a Santa scavenger hunt where we hid some of Santa's things he needs for Christmas Eve. Like his hat, the key to his sleigh, his pocket watch, his white glove, etc. They all seemed to enjoy that. We also had some finger foods and The Night Before Christmas was read.
I wasn't sure how Jonah would do on the decorating part but he loved it. My Mom helped him while I was prepping things. He loved placing the green and red M&M's on the cookies. He probably helped decorate around 15 cookies. Pretty good for a 2 year old.
Here are some pictures from the party.
Jonah was cheesing. All the kids that helped decorate.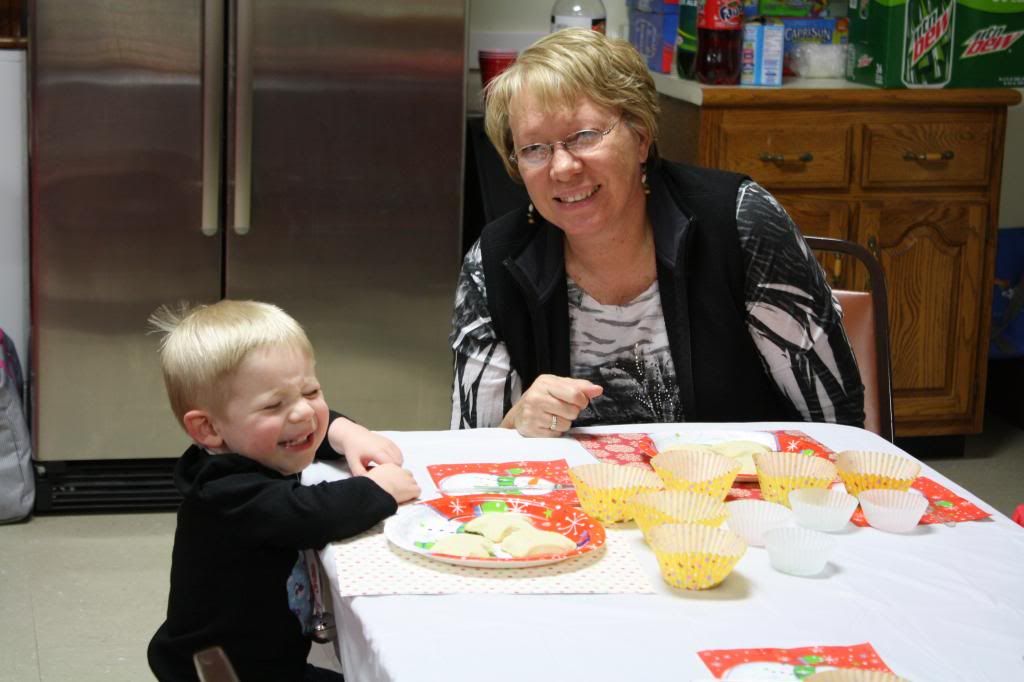 Jonah cheesing again and Nana...ready to get started.
The littlest decorator, Lily-Kate.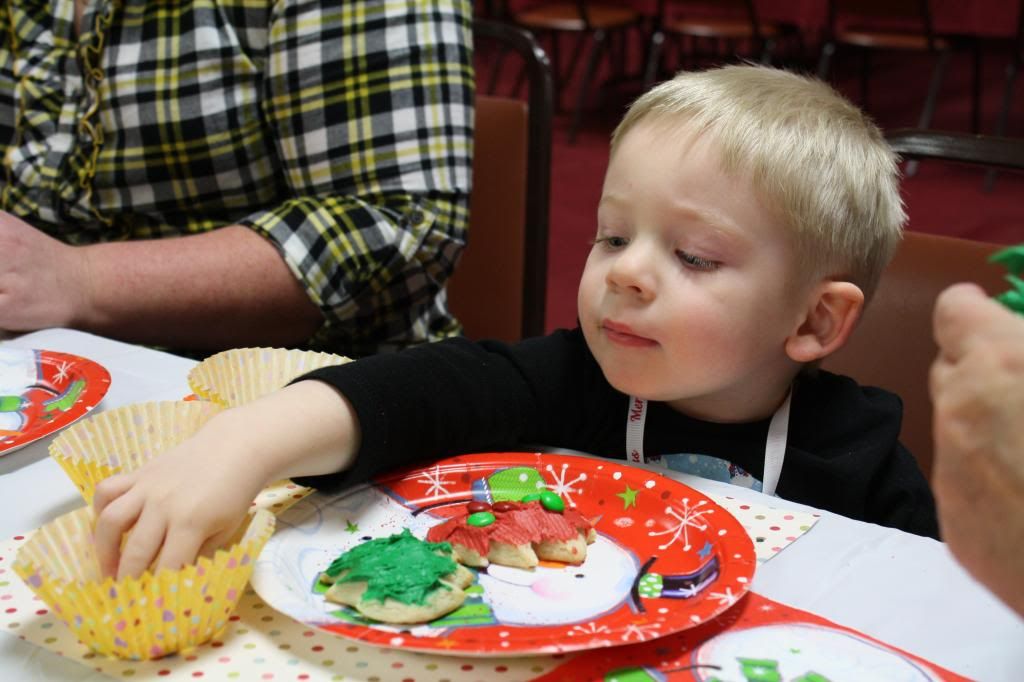 Some deep concentration for decorating.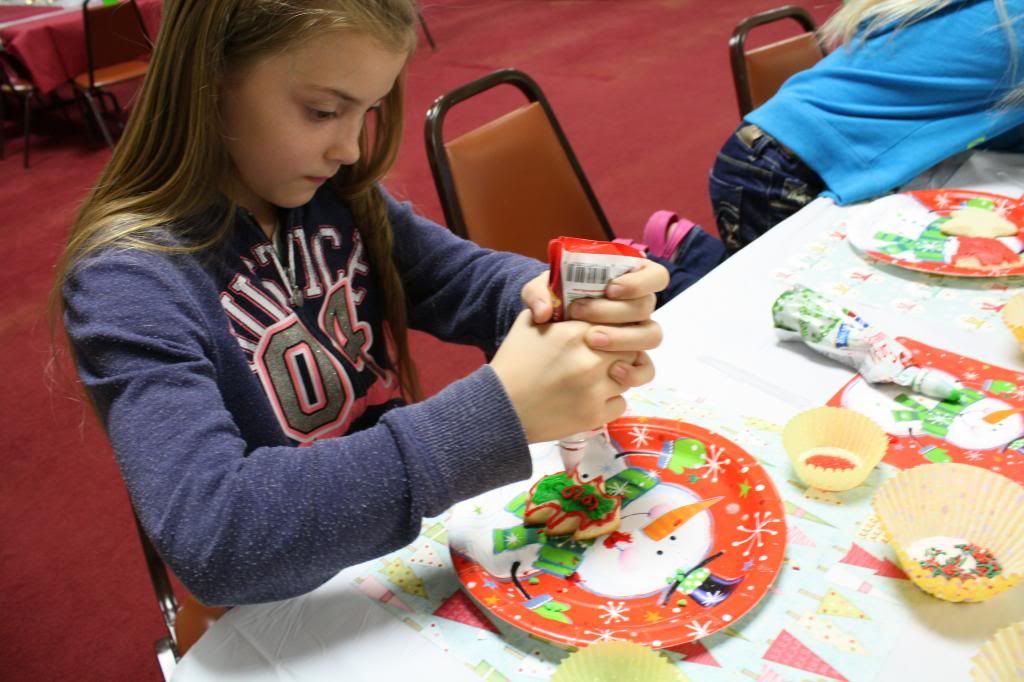 Emma was working on her masterpiece.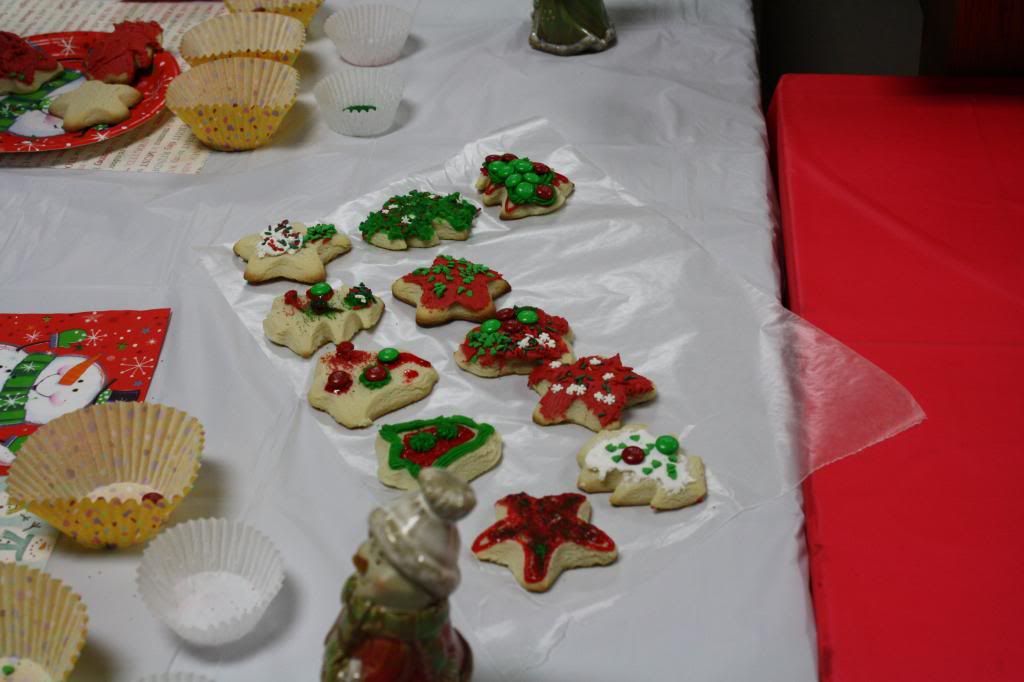 Jonah and his buddy, Neely, exchanged their gifts. Jonah got new pajamas, a magnet for his artwork and a puppy. He loved it all.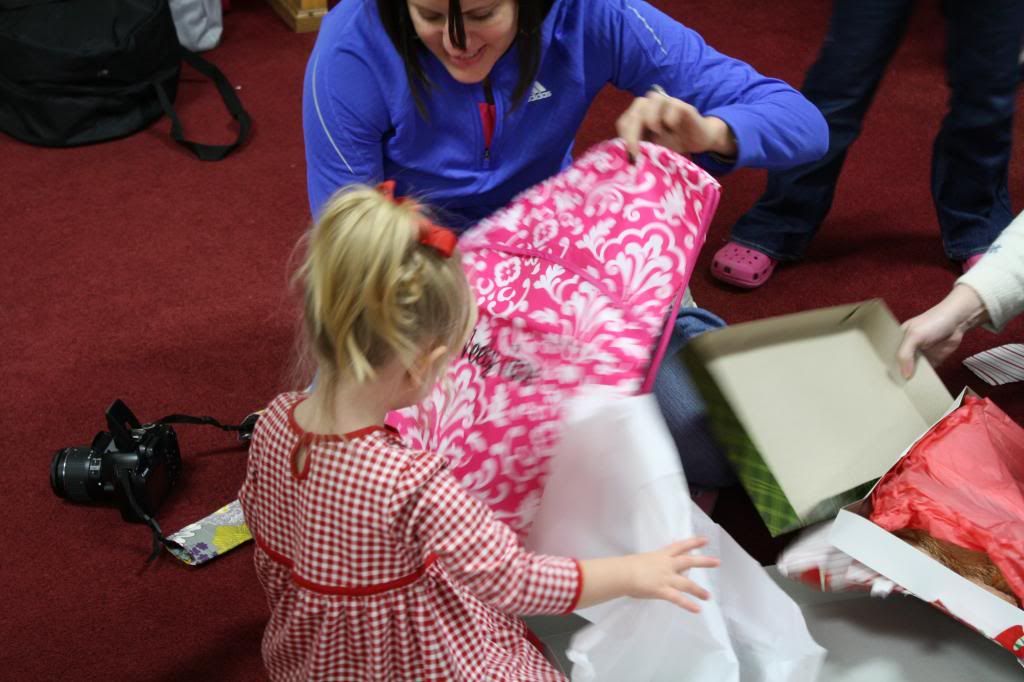 We gave Neely a bag with her name on it, some coloring books and a crayon roll.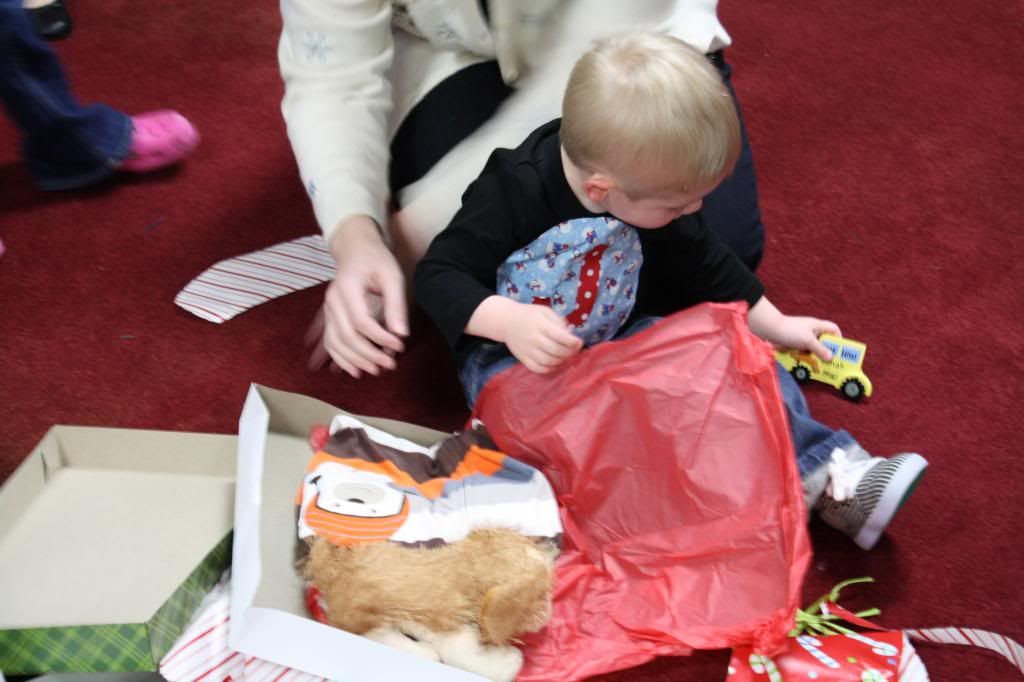 Can't wait to do it all again next year!