Last Saturday we loaded up (along with my brother) and headed to visit family that live about 3 hours away from us in West Tennessee. We do not get to visit them very often now that we all have busy lives of work and raising family but we try to go a couple times a year. This was Jonah's frist trip down to see them (at 21 months old). I wish we could have gone before now but it was just never in the cards.
All of my late father's family is from McNairy County (Adamsville), Tennessee. My family owns a lot of land down there and they ran a pig farm for years (up until they sold out recently). It is a lovely little town that reminds me a lot of the town I live in currently. Growing up we would spend a week in the summer with my grandparents there and usually visit at Christmas too. I have a lot of fun memories playing with all my cousins. It was hard to go and not see my Nanny there this time as she passed away right before Jonah was born.
My brother Kyle went with us and this was his first trip back to visit since getting out of the Navy in December. He was stationed in Japan at the time of my Nanny's passing and did not get to attend her funeral. I know it was hard for him to not see her there this time either. I am glad that they all got to see Jonah and his little personality.
It was a fun trip and here are some of the pictures I took while we were there.
Here is a picture of all the guys. My three Uncles, Kyle, Michael, Jonah and my Grandfather.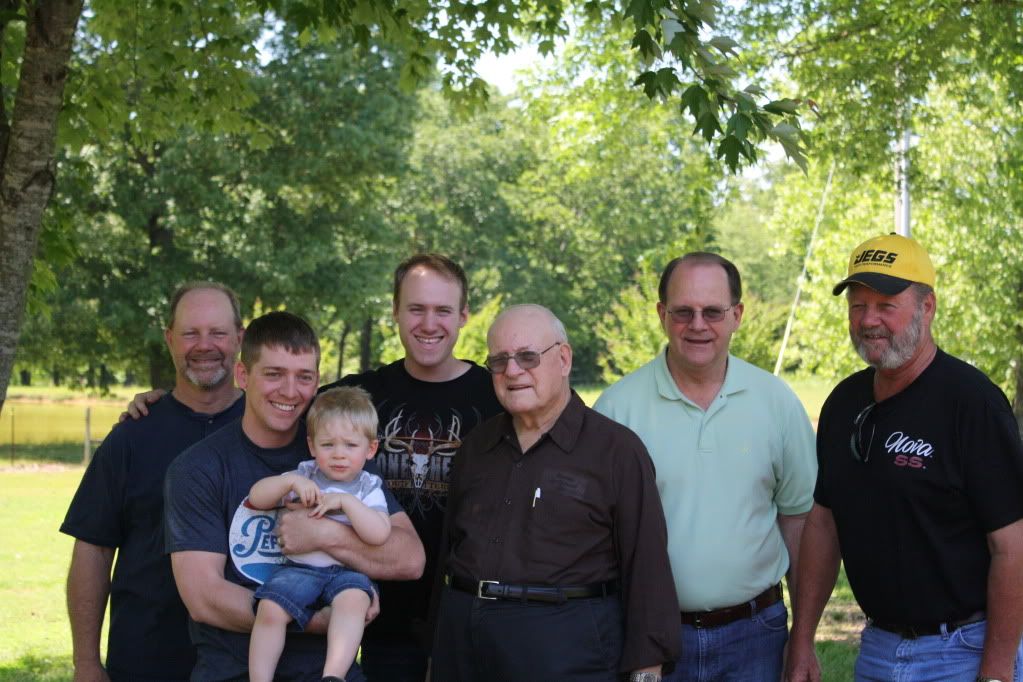 All the family that was able to come visit. Two of my aunts here too.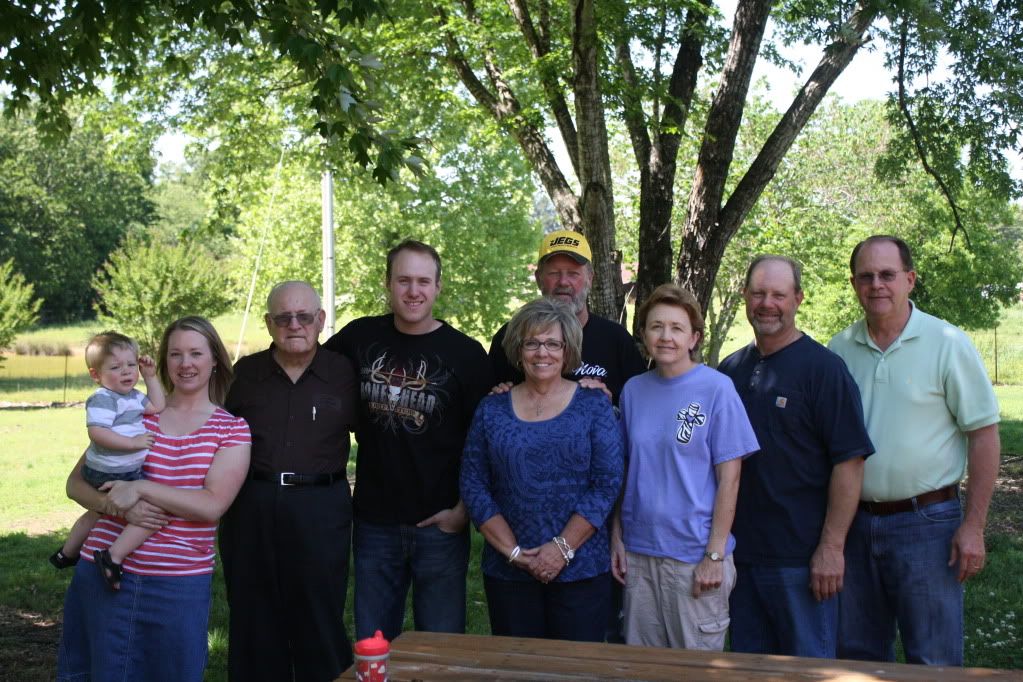 My Aunt drives a school bus an Jonah is obsessed with them right now. He loved getting to drive it. He thought he was big stuff!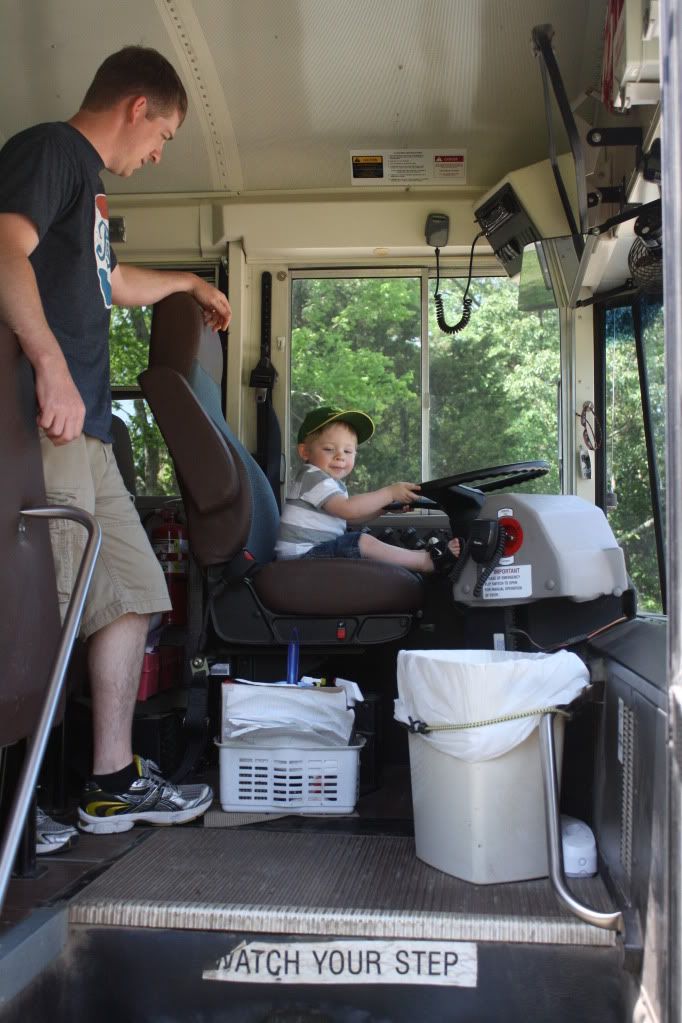 One of my Uncles bought this "Rat Rod". It was very interesting to say the least. The idea is you take a big motor and frame and just kind of piece it together with whatever you can find. They are kind of a novelty or conversation piece. He bought this one like it is here. I took several pictures because it was so neat/funny.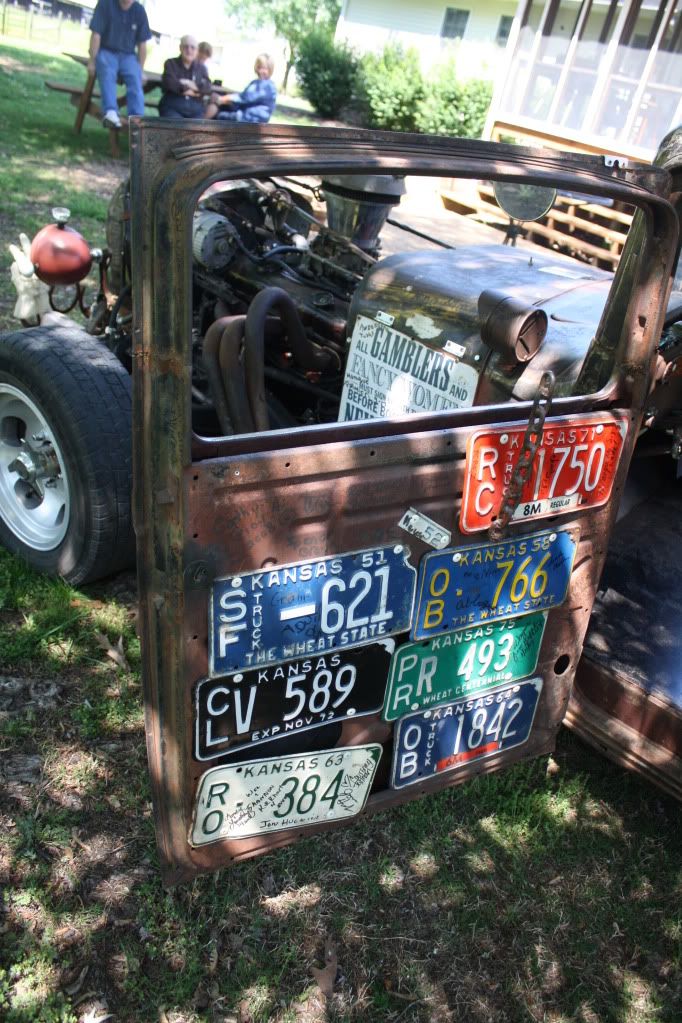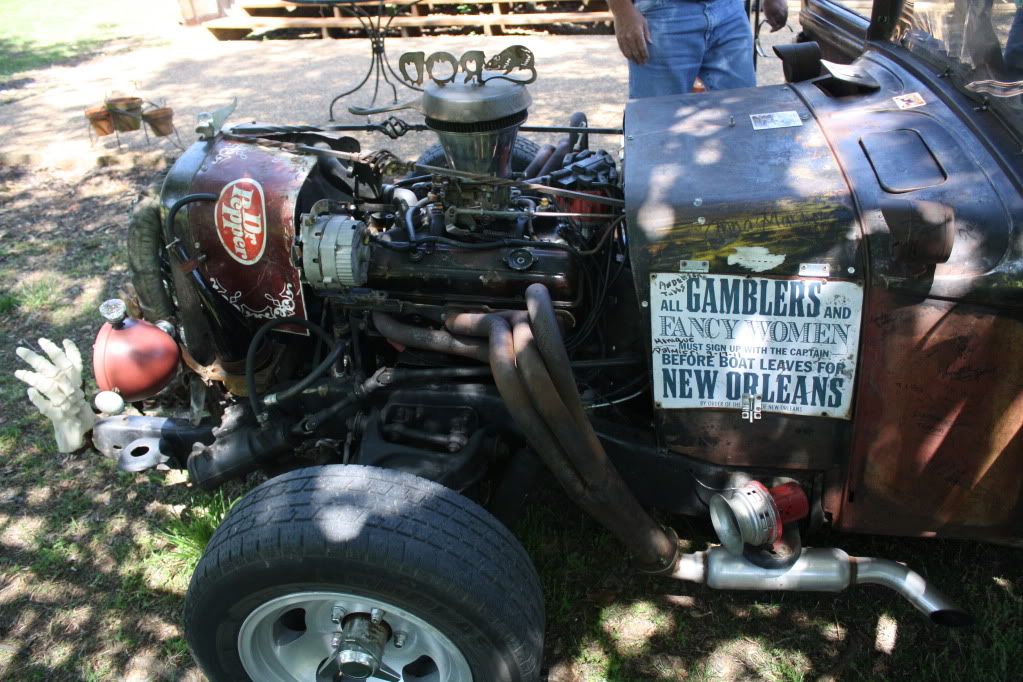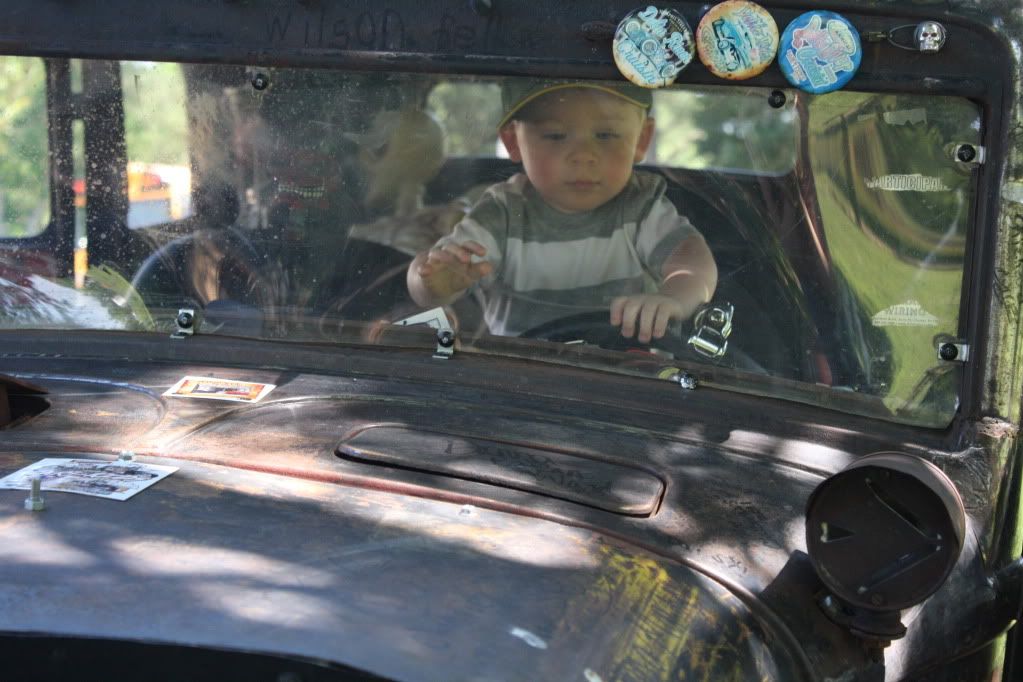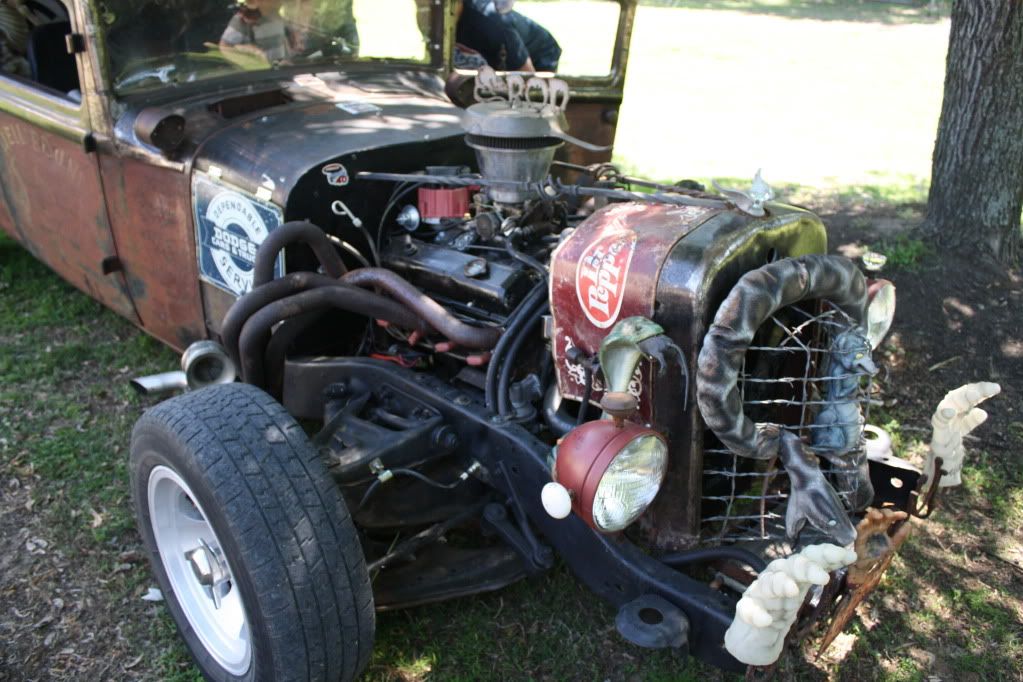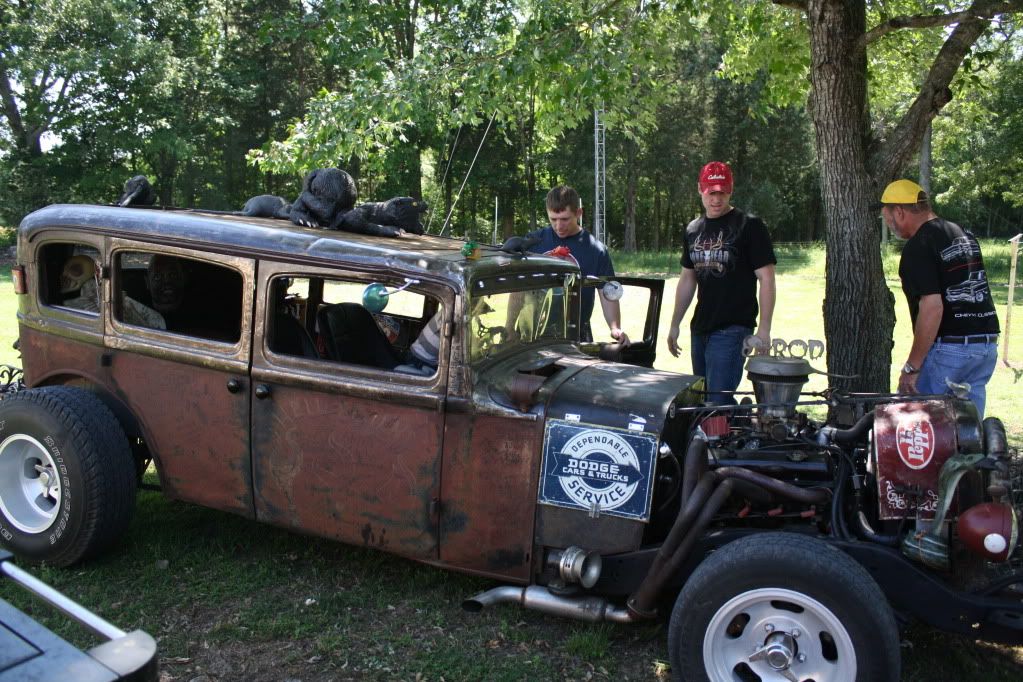 I will cherish this photo of Jonah and my Grandfather. Jonah finally let him hold him long enough for me to get a picture. My Grandfather is a great man that I look up to and I have a lot of fond memories of him. He is a big jokester and cut-up and always has some wild story to entertain us with. He also is a Christian man and used to preach many years ago. He loves to garden and was always an innovative farmer back in the day. He raised 5 children along with my Nanny and he has endured much heart-ache in those years as well (the loss of a son, a grandson and his wife). He also is a WWII veteran and loves his country. He is still very active (still drives) and is sharper than a tack. I hope we get to visit him many more times in the years to come.