This is my 200th post on my blog!! How fitting that it's for my little man's 3rd birthday party!
We had Jonah's 3rd birthday party at our house this year under the carport and by the pool. It was a pretty warm day but at least there was a breeze blowing the whole time. This year I jumped back into having a theme and we did a Construction Zone! He absolutely loves anything with wheels, tracks and diggers so it was perfect. He was really excited about his party this year and knew that his friends were coming to see him and sing Happy Birthday! We had a small gathering of close friends and family and enjoyed some Subway sandwiches, snacks, fruit and chocolate cake of course!
He got lots of great, new toys that I know he will enjoy playing with for months to come. We now have every kind of construction equipment toy there is, I think. LOL
I had a really fun time this year planning his party. The colors were orange, yellow and black for construction. I made his invitations and printed out a bunch of construction signs that I bought the digital file for. Then I just bought some caution tape and traffic cones and party supplies in the colors we did. That was about it this year....pretty easy.
Well enough talk....here are the pictures from Jonah's special day!
The birthday boy!!
Jonah and Emily with their hard hats on.
Jonah ready to party!
Cake table!
Party favors were Lowe's tool belts, plastic sand toys and candy.
The cake! I got a little too big of a cake but it was delicious. Wal-Mart does make good cake!
Michael and my brother, Kyle
Some of our crowd while everyone was getting their plates filled. We did a small table out of concrete blocks and plywood for the kids to sit at.
Getting Happy Birthday sung to him! This is about the only picture of all 3 of us. Oh well!
Blowing out his cone candles!
Loving eating some ice cream.
CHEESIN!
We broke out the sprinkler and blocked off the driveway to deter the kids from the road.
Mailbox decorations
Watching the little ones take turns running through the sprinkler.
Jonah really loved opening his presents this year. He opened them all!
Granny got him a basketball goal. He can almost reach the rim. LOL
His Poppa and Grandma got him a fire truck bed! We hope he will do well moving from the crib to this! We will attempt that after his little sister arrives though. :)
The leaf-blower was the favorite present of the day. After he opened each gift he would ask "can I have my leaf-blower now?" LOL Kyle and Mandy got him that. They win the favorite gift prize. LOL
We got him a sandbox for the yard to run all this construction trucks in and he has been enjoying it a lot already. I think he had a great day and he took a big nap after his party too. It was a fun day for all of us and I am so glad we were able to have his party before his little sis arrives.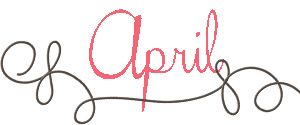 Linking Up Here: