Something I enjoy doing from time to time is sharing the cute showers that we give at our small church. I enjoy seeing when other people post real showers (i.e. not the fancy ones done by event planners and photographed by professionals) and getting ideas from them. So I am just posting the decor and no ones faces because they are not close family to me and I don't have their permission.
Jenny and Matt are expecting their first, a boy, in March. Jenny is our preacher's oldest daughter and so we wanted to give her a shower. There is so much you need with that first one!! They have done his nursery in nautical and whales themes so we took that and ran with it. My wonderful, talented and crafty Mother did the bulletin board and table decorations. A lady in our church did the cake and another lady did the entry table. We all just pitch in!
My Mom made all these decorations and they turned out so cute. My Dad had to show her how to fold the little paper boats. Haha!
Sign-in table where we had everyone write a wish for the baby to be put in a Christmas ornament.
A cute way to package a gift using a basket. Love things like this where the box is useful too.
My Mom cut out all the letters and bulletin board decorations with her Cricut.
Hope you enjoyed and got some ideas! The next shower coming up is one I'm helping decorate and for a dear friend also expecting a boy. I'll try to post it too.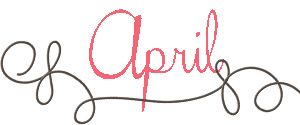 Linking Up Here: