The ladies at our church hosted a wedding shower for my brother, Kyle and his fiance Mandy (one of my bestest friends). It was so nice and they got a lot of really useful things for their new life together. I snapped some pictures of the decorations to share for ideas.
The wedding colors are coral and a deeper coral color called guava. The shower was done using coral, cream and brown. We are sitting at 16 days until the wedding! Yay!
Kyle and Mandy seated. Mandy's Mother, Renee, behind her and my Mom behind Kyle.

Mrs. Renee putting her thumb print on the tree.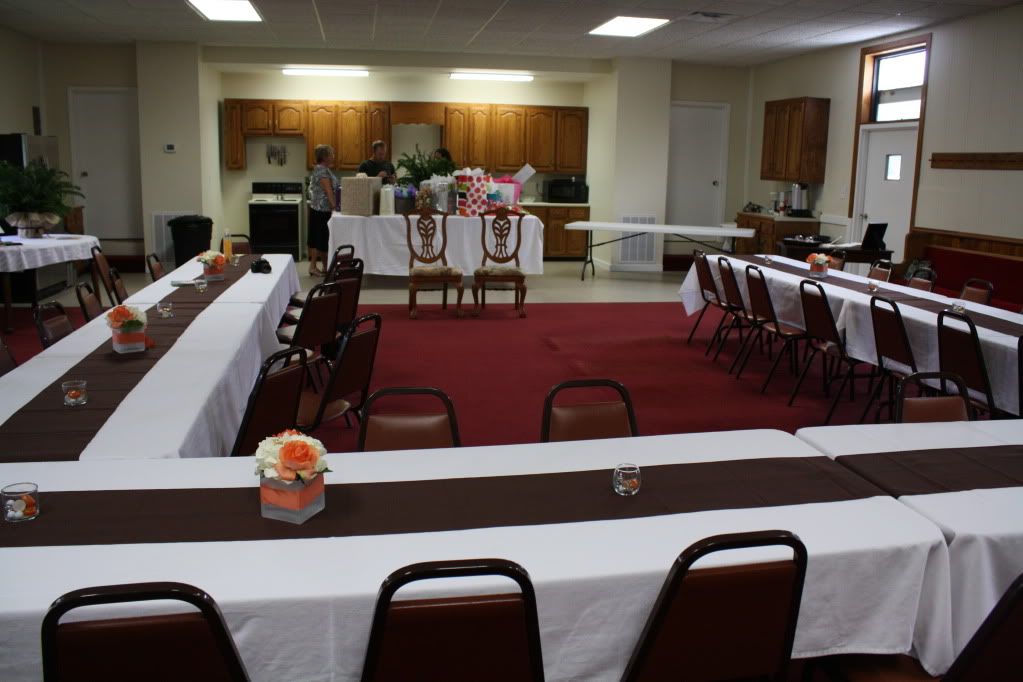 The food table
We have a wonderful cake decorator that attends our Church and has made all the shower cakes. Yummy!
Love how the bulletin board was done. One of the ladies made those wood plaques. So cute!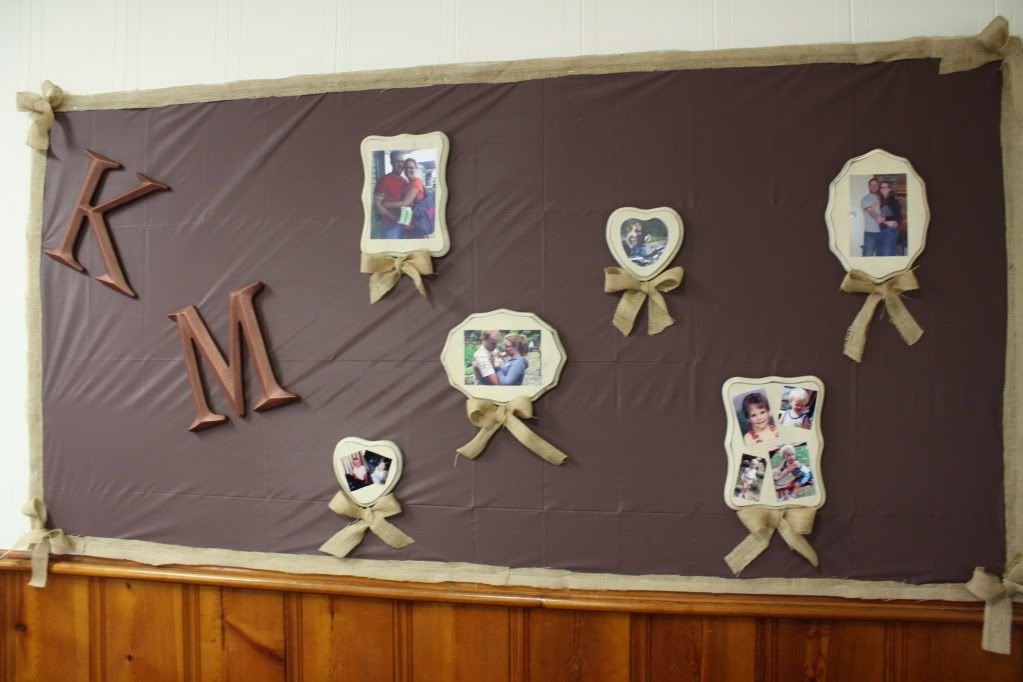 Delicious punch made with orange sorbet.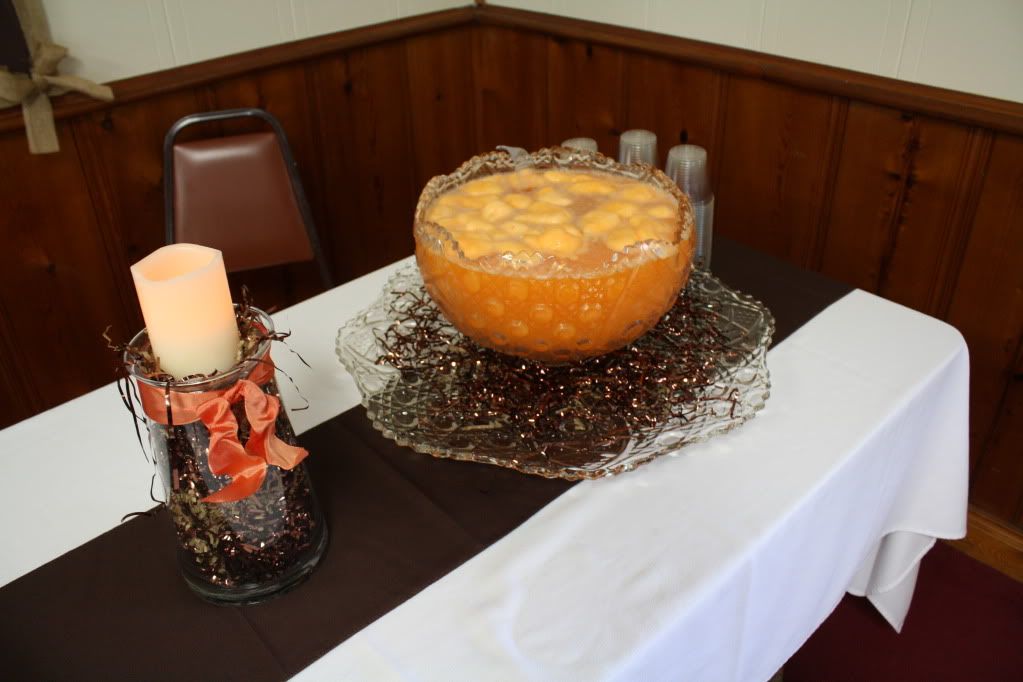 The sign in table. Everyone wrote a wedding wish on the strips of paper and they will be rolled up and put in the clear ornaments for their first Christmas tree.
Some of the neat gifts.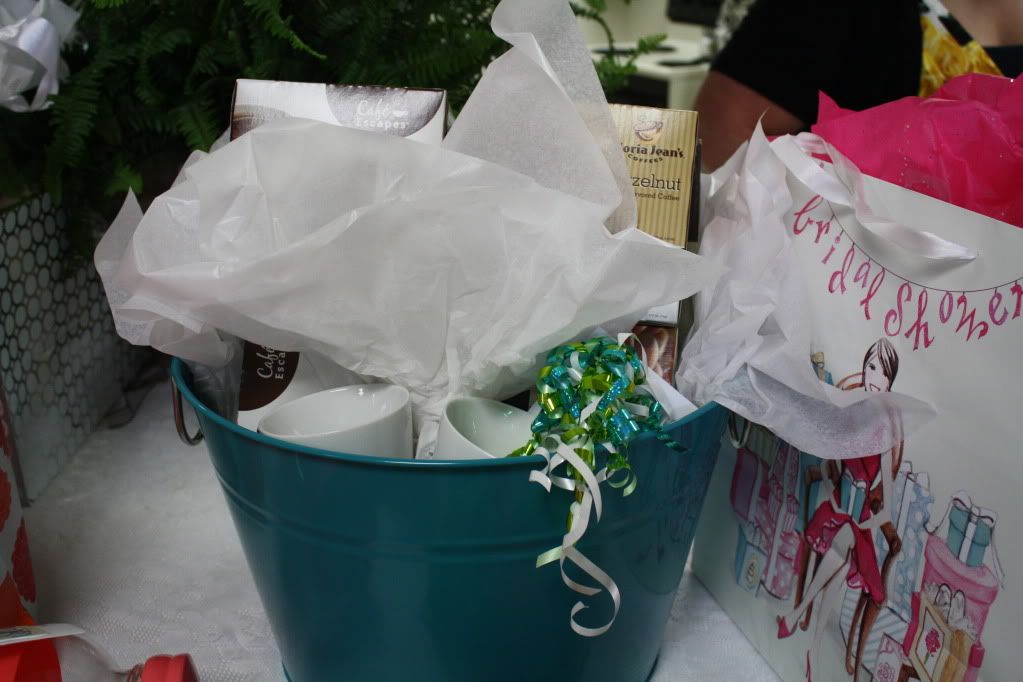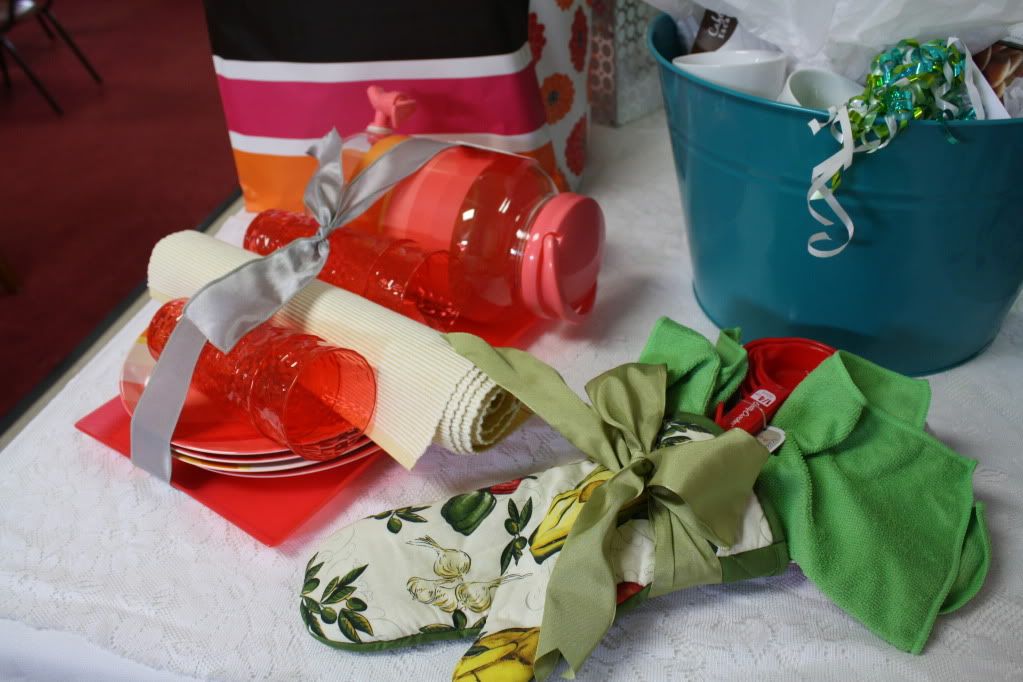 Hope you enjoyed the pictures.
P.S. I know the red carpet and upholstery are hideous but our fellowship hall used to be our old church building. We are hoping the carpet can be replaced with some kind of hardwood or laminate flooring in the future. LOL