We celebrated Jonah's second birthday this past Saturday, on his actual birthday. This year we chose to keep the soiree indoors in the AC even though we had beautiful sunshine.....it was HOT! But we were nice and cool in our church's fellowship hall. We had a small gathering of Jonah's friends and some family and he got WAY too much stuff but it was so fun to mingle with everyone!
I chose the theme again for his party and we did trains. He is really into all things with wheels but he does love trains ever since we put one up at Christmas. He also loves watching Thomas the Train videos and will sit and watch them all the way through. I figured he would not always be into trains to why not do that theme this year while he is little. The colors were mostly orange, green and light blue. My Mom helped me get some trains cut out and the number two and we arranged those in mason jars with white beans for the centerpieces. The train cake was done by a local bakery and it was so yummy. I made the fabric banner and I ordered his name train from Etsy. I tried to keep the decorations simple since the ladies of the church had to decorate for my brother and future sister-in-laws shower immediately following Jonah's party. LOL
Anyways...enough talking.....here are some of the pictures from the party. (In no particular order)
Mommy and Dada got him a new tricycle, which he calls "bike." He loves it!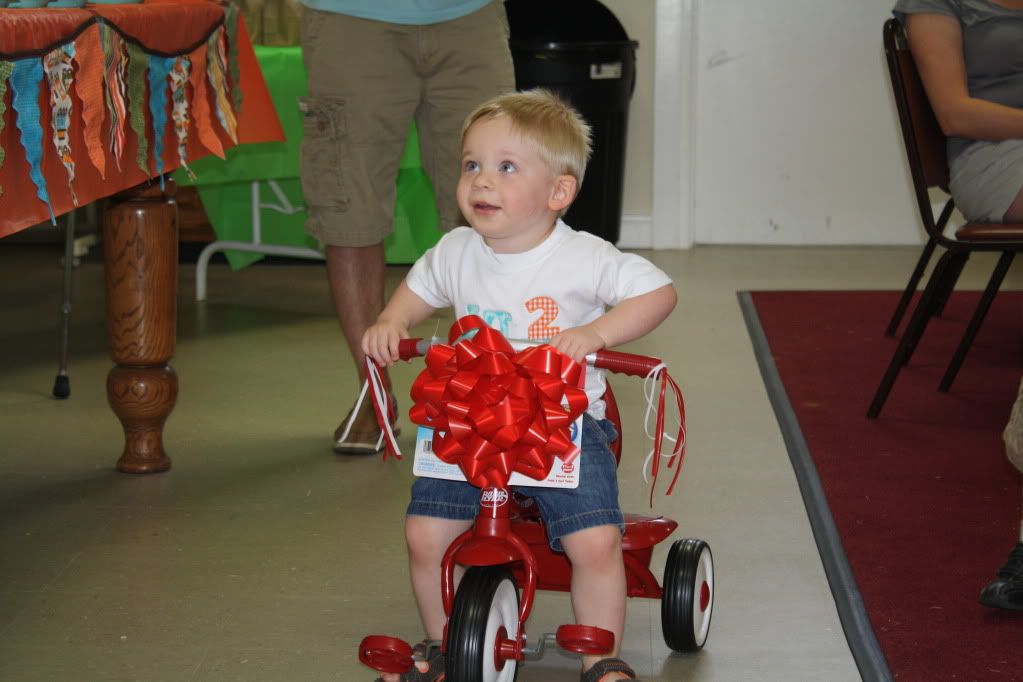 Nana & Papaw got him a water table to play with at their house.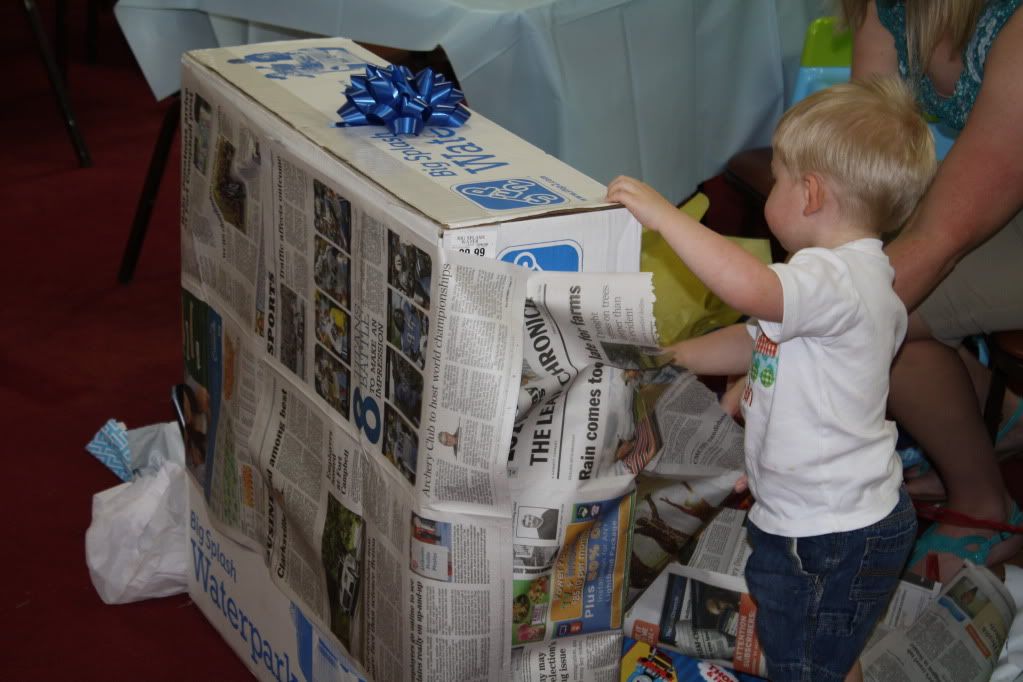 Opening presents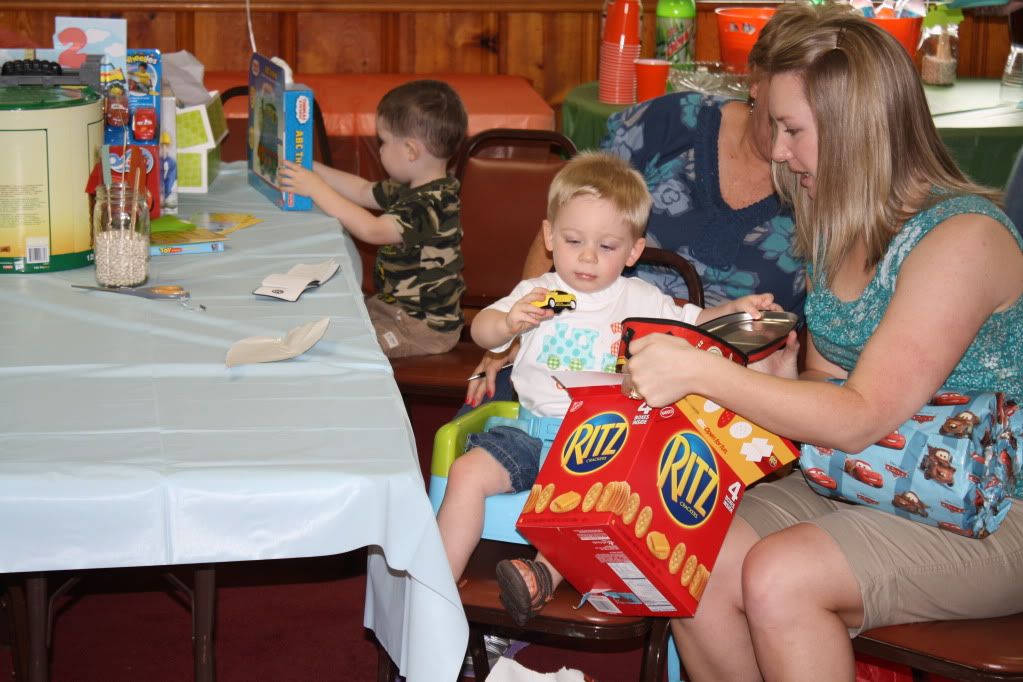 The setup....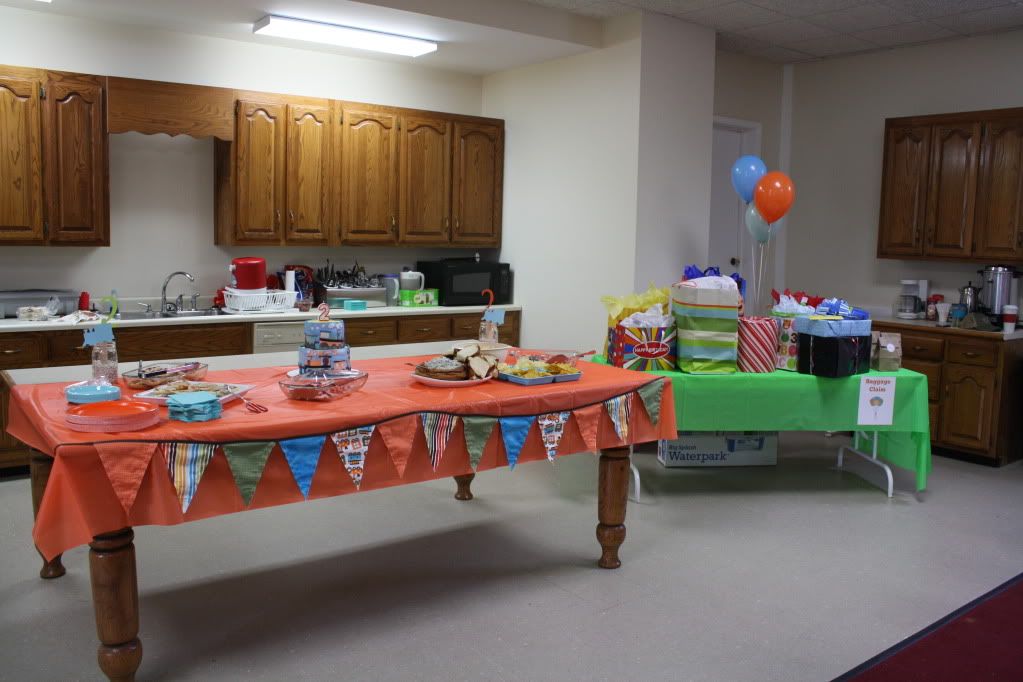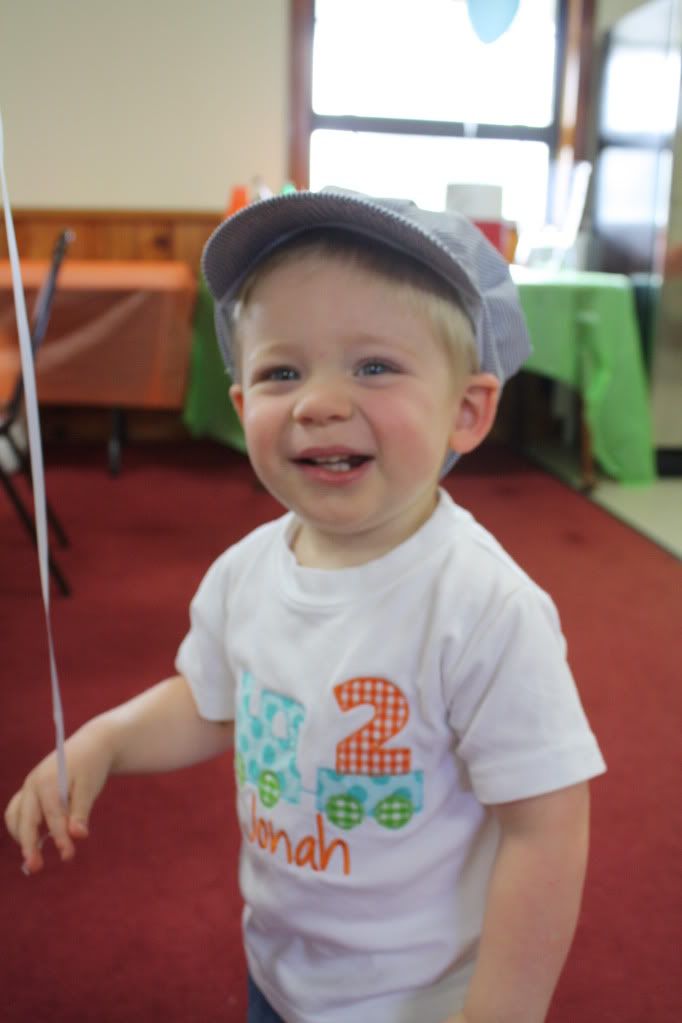 Jonah with Papaw and Nana...cheesing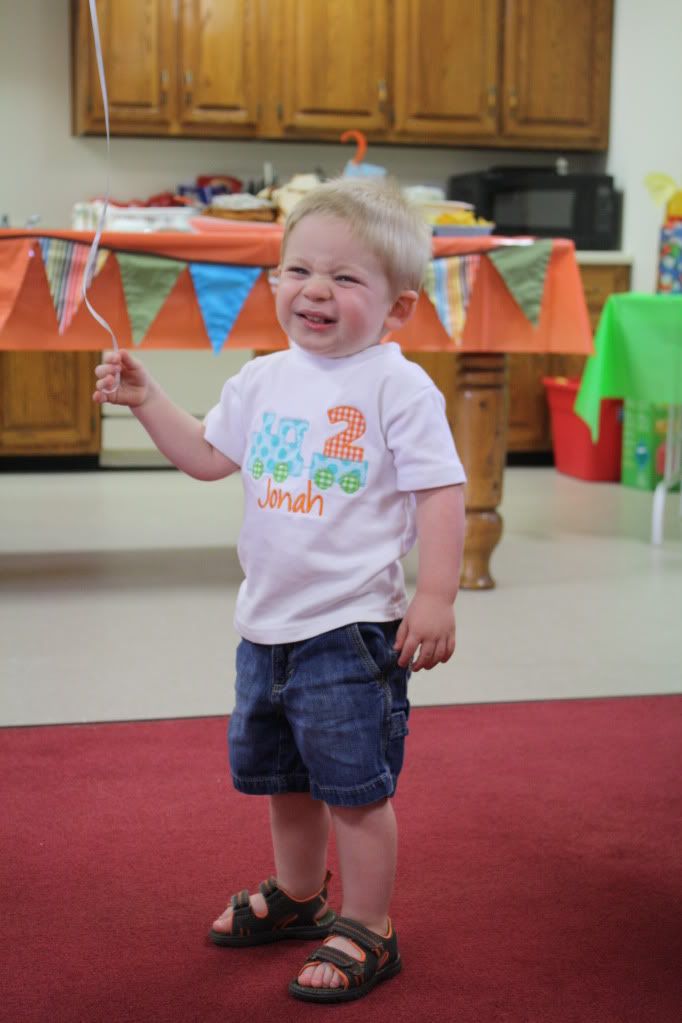 Centerpieces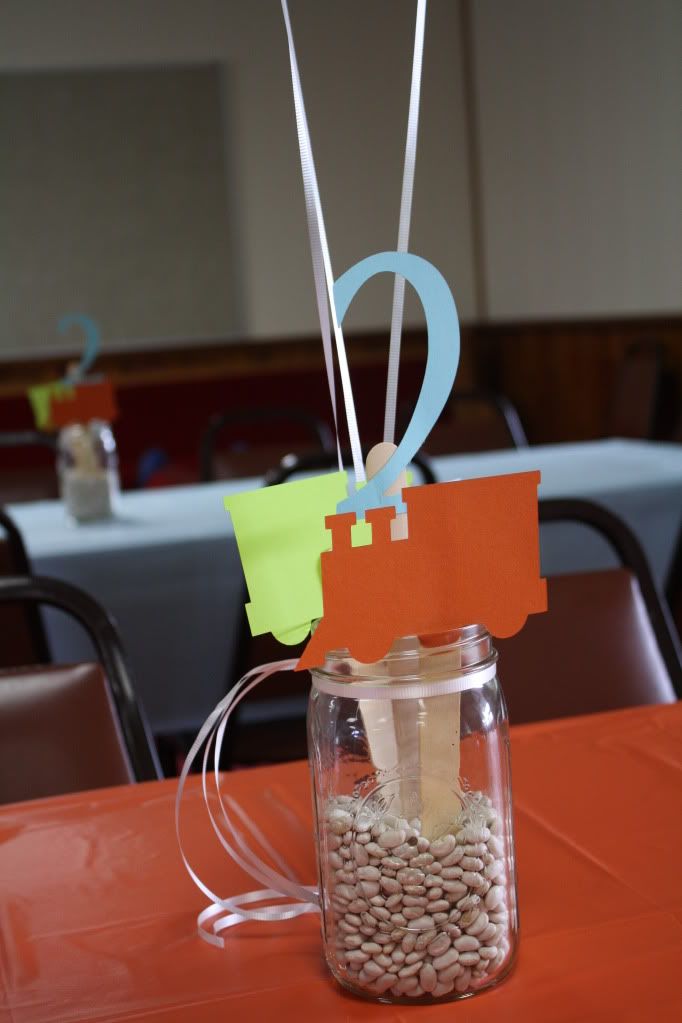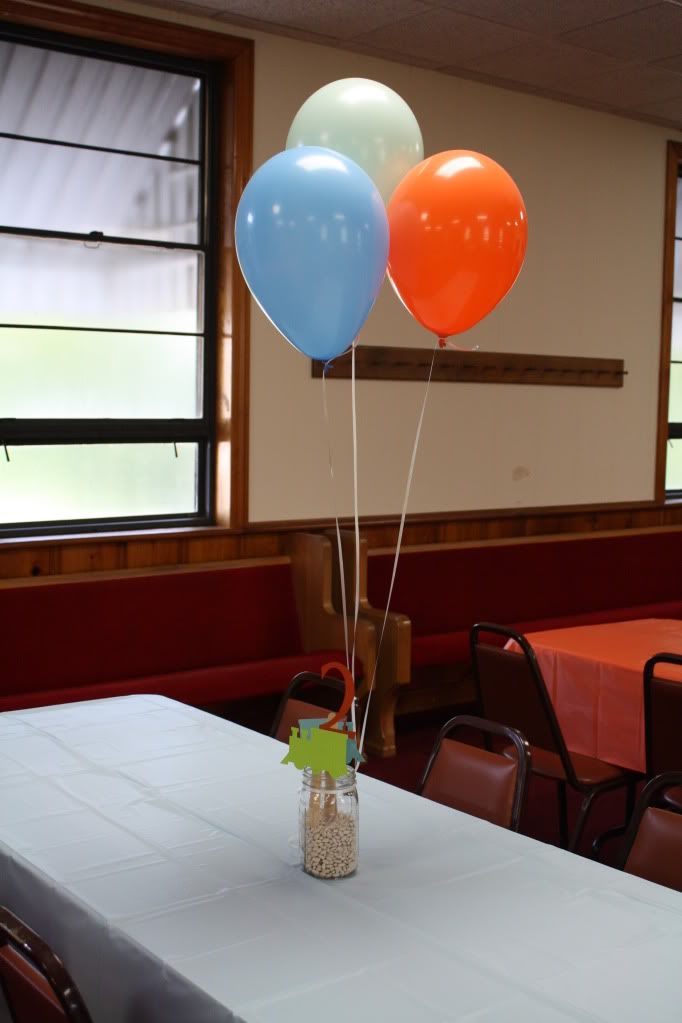 My first attempt at a fruit pizza. It was good but lets just say my oven needs a good cleaning. Note: two tubes of sugar cookie dough do not stay on a pizza stone in the oven. LOL
Jonah and cousin Aaron checking out the new rides.
Jonah and one of his best buds...Neely...or as he says "Nee Nee"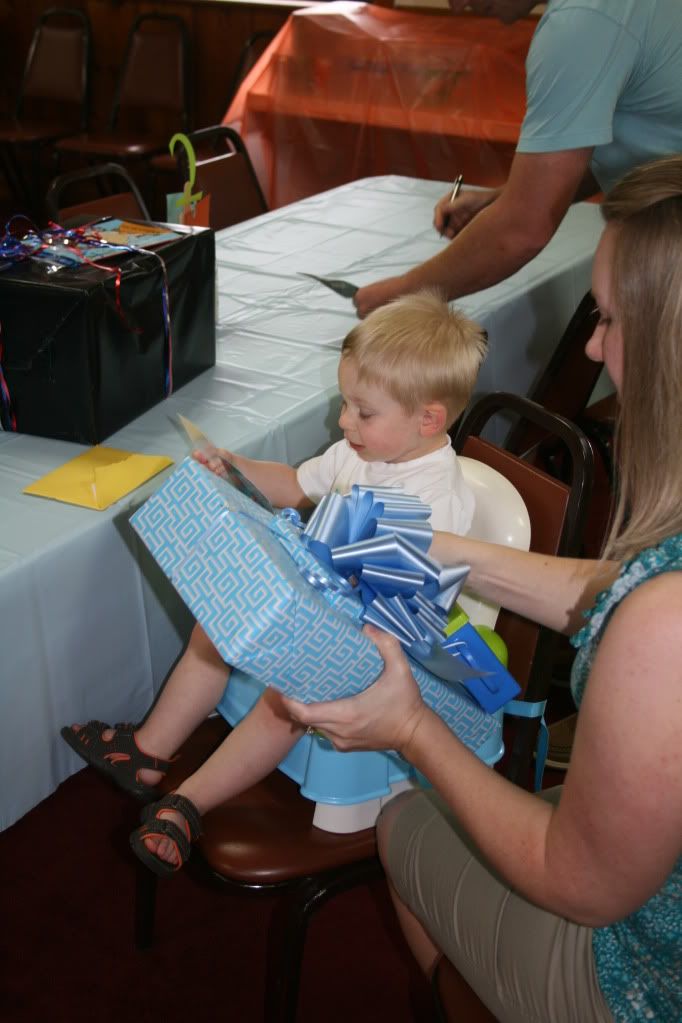 He tried hard to blow out the candle but never could get it.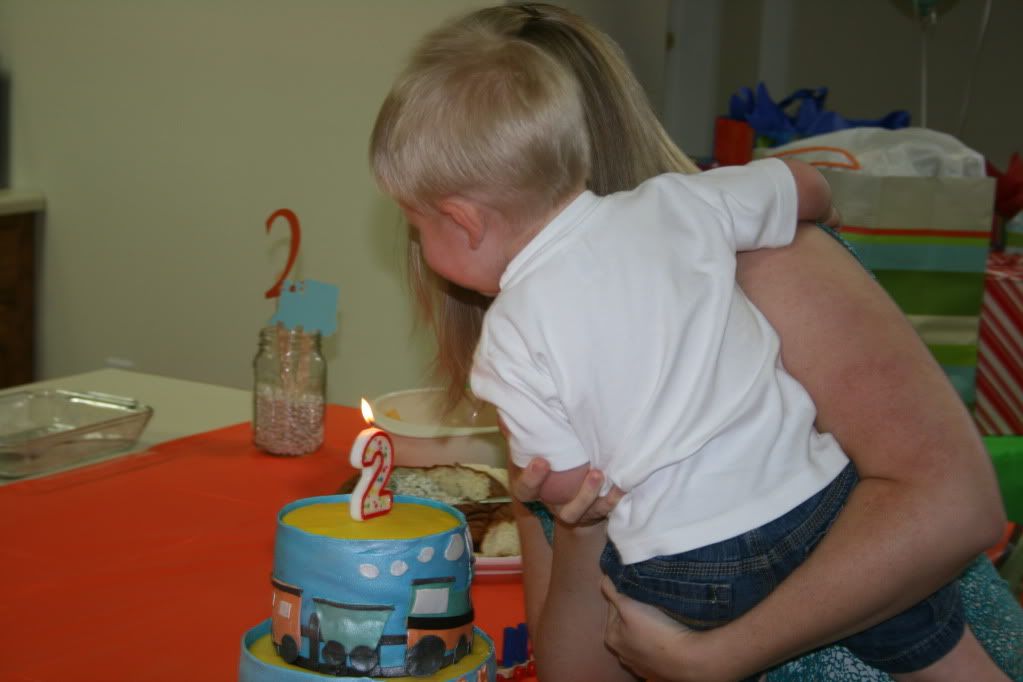 The cake....what can I say....at least it tasted great!!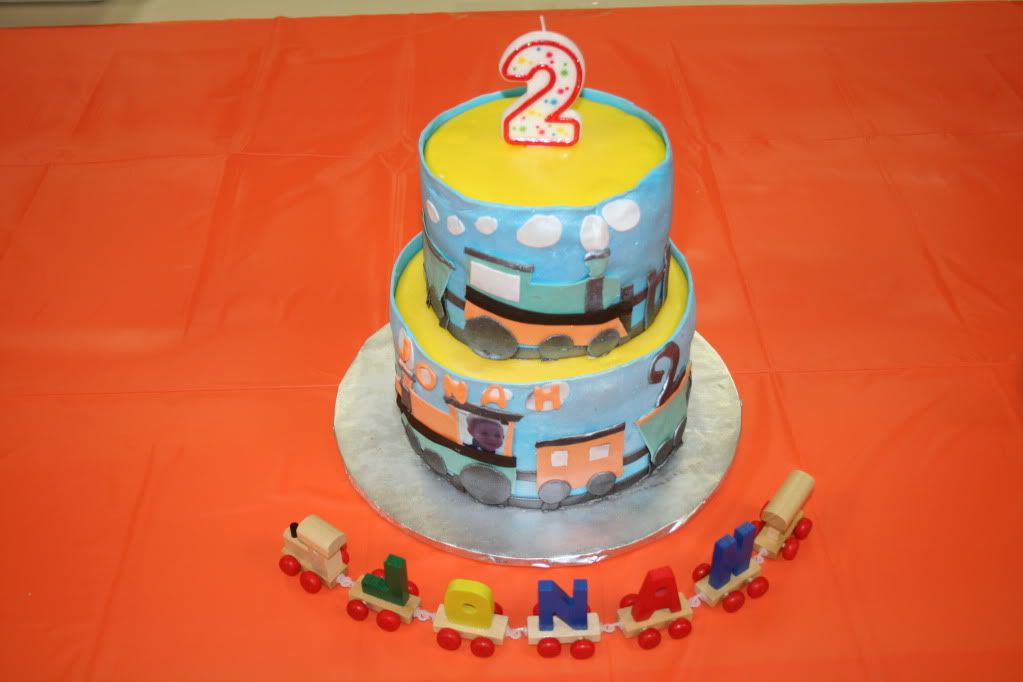 Obligatory family pic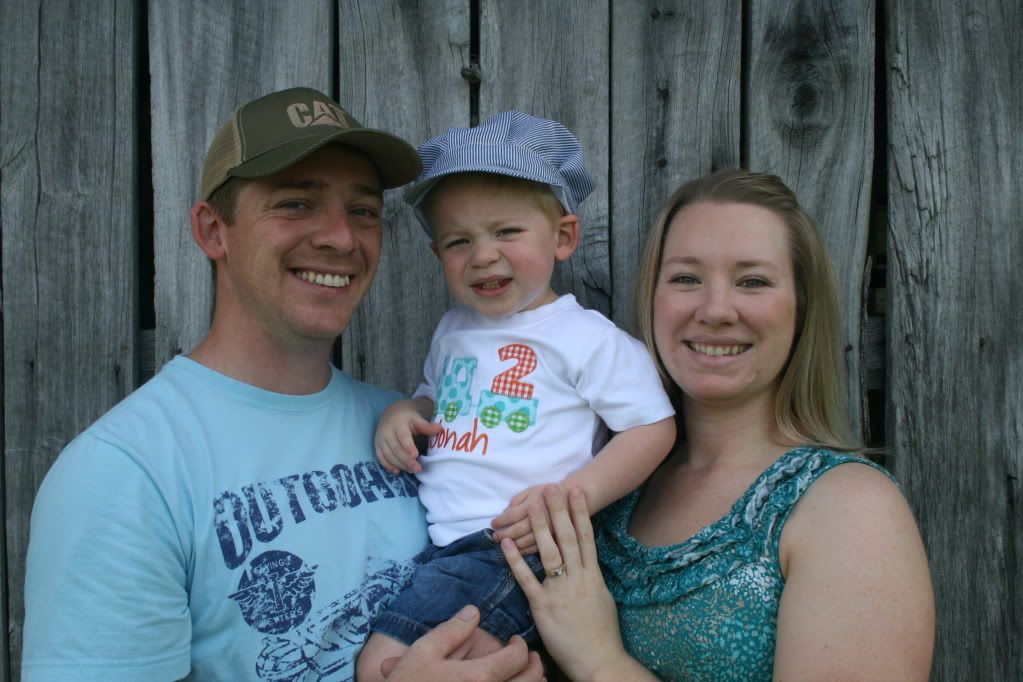 Our big 2 year old!!